Christine Baskets (Louie Anderson) is many things: she's a mother, a business-owner and a most importantly, a one-of-a-kind national treasure. Sometimes she shows her love for her friends and family through unconventional means, but it's the thought that counts, right?
Imperfect as some of her efforts turn out to be, she makes for a loving and enchanting matriarch of the Baskets clan, and the perfect guest at your holiday dinner. So, if you need to bump your crazy aunt or weird cousin off the seating chart in favor of a completely fictional person, we fully support that decision. As long as Mama Baskets is the one at the top of your list of TV characters to invite over for some holiday ham.
Here are just some of the reasons you would want this incredible woman at your next holiday soiree:
1. She'll Bring Sugar Pie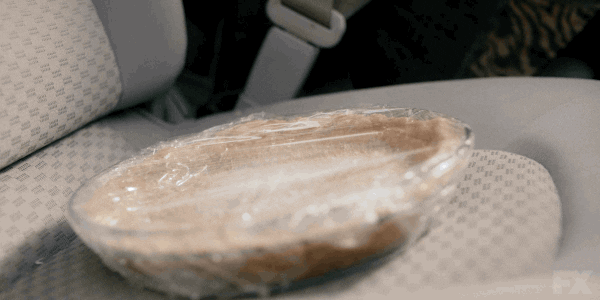 Despite adopting a healthier lifestyle after falling into a diabetic coma, Christine still knows how to be a good guest. And if you want sugar pie, then sugar pie is what you'll get. She'd be happy to make it for anyone who would appreciate it, even a stranger.
2. Her Non-Verbal Communication Is On Point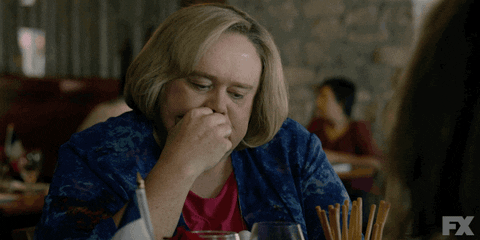 When your crazy aunt says something completely out of bounds, you'll be able to glance over at Christine for what is sure to be an intensely funny reaction. A Mama Baskets eye roll can make anyone feel better. Unless of course it's directed at you.
3. She Does Not Suffer Fools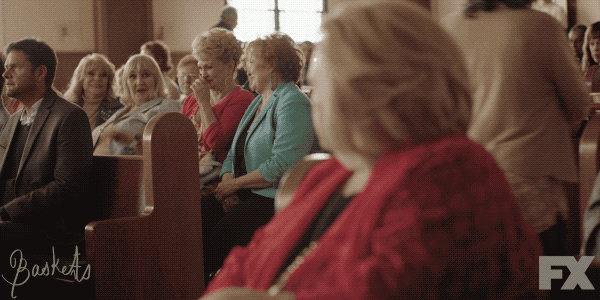 When Christine's bridge club decides to exclude her from their trip to "Jazz Under the Stars", Christine takes matters into her own hands. In true Mama Baskets fashion, she goes way over the top by convincing Chip to throw a "Night at the Opera" at the rodeo.
4. Her Love Is Big...And She Will Force Other People to Give You the Credit You Deserve, Even If You Resist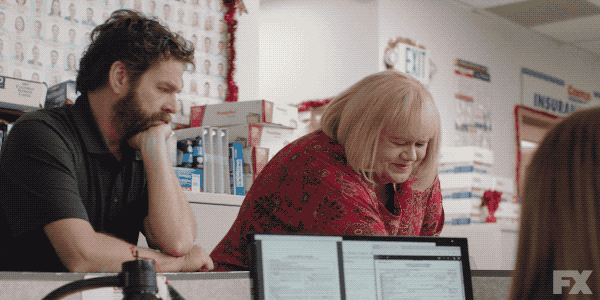 No one will forget your birthday at the office as long as Christine is around. She'll make sure you get recognized, even if that's the last thing you want.
5. She Throws Shade with Her Shades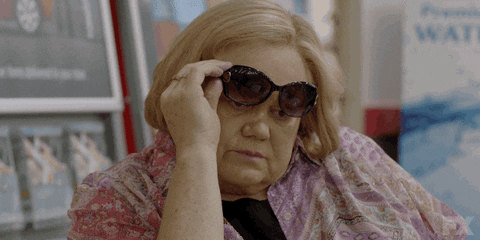 Mama Baskets traffics in circles where cattiness can be an asset and she's known to dish it out as much as she takes it. Just make sure she brings her sunglasses to harness all of her powers.
6. She Knows Her Way Around the Kitchen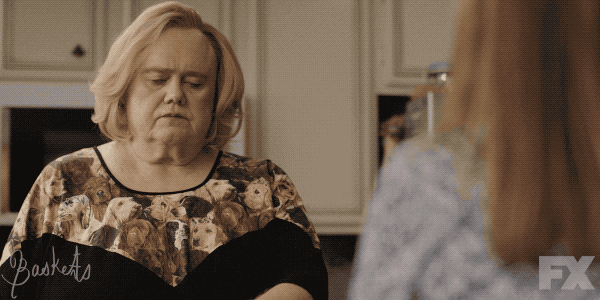 Why should you sweat it out in the kitchen when Christine Baskets could cook for you?!
7. She'll Help You Deal with The Harsh Realities of Your Own Family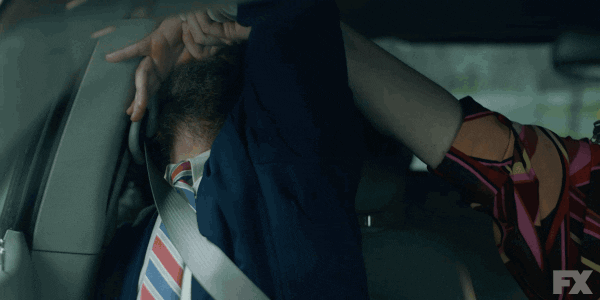 Sometimes, maybe, you need to find a polite way of talking around unsavory details and no one is better at it than Christine. Or maybe, someone just really needs to shut up. She's got a fool-proof method for that, too. (See: the GIF above).
8. Christine Will Support Your Dreams...Eventually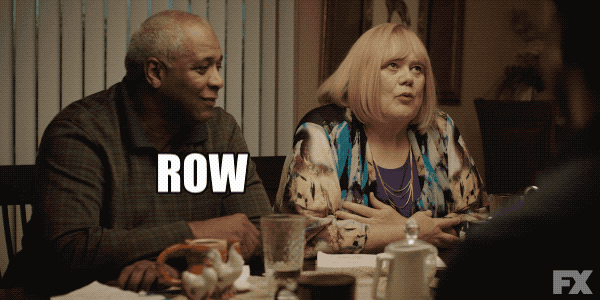 Not everyone's mom would buy a whole rodeo just to help make their son's clooning dreams a reality, but Mama Baskets did. It may have taken awhile to bring her around, but she got there eventually, because ultimately, nothing is more important to her than her family.
9. She's the Undeniable Life of the Party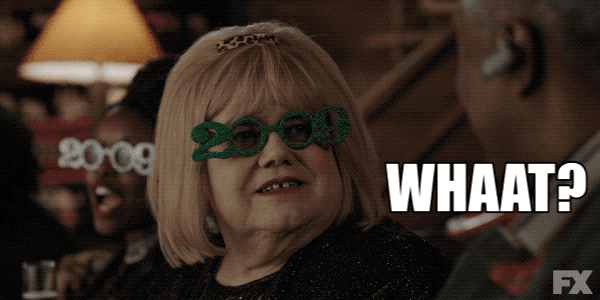 As Christine has blossomed into her own woman over the past few seasons, she's becoming more and more fearless and unafraid to show her true personality. She will be the center of attention at any event, taking the heat off of you as the host.
10. She's Great at Holiday Clean Up 
Need to get rid of that Christmas tree quick? No worries, Christine will stick around to silently judge you and then help.