Does getting out of an escape room count if you haven't actually solved all the clues, you're released merely on a safety technicality? For the It's Always Sunny in Philadelphia gang, the answer is OBVIOUSLY. When you're out, you're out, right?
But that doesn't mean it wasn't hilarious watching them try to make it out on their own terms, even if they did sideline Dee (Kaitlin Olson), who set the whole thing up in Dennis (Glenn Howerton) and Mac's (Rob McElhenney) apartment via an at-home "Escape Room Experience" service. 
If you want to relive the hilarity, here are the ten best lines from the episode "The Gang Escapes":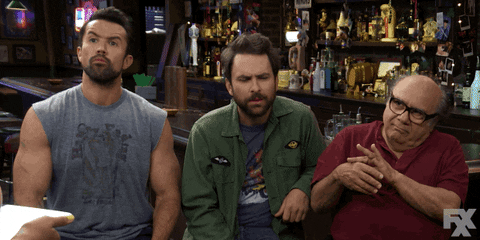 "It's not sexual? Then I don't know what this is. You've not explained it."
—Dennis, to escape room guide Amanda, after she began to explain the concept of an escape room to him
"Everybody knows quarterbacks are men."
—Frank (Danny DeVito), when Dee volunteers to take the lead as the gang begins their escape room
Dennis: "I hear you chewing and I can't think."
Mac: "I don't have anything in my mouth!"
Dennis: "Oh Jesus, that's Frank in the other room. You know what that is, right? That's a power play. Frank's trying to assert his dominance over me. It's a classic alpha move."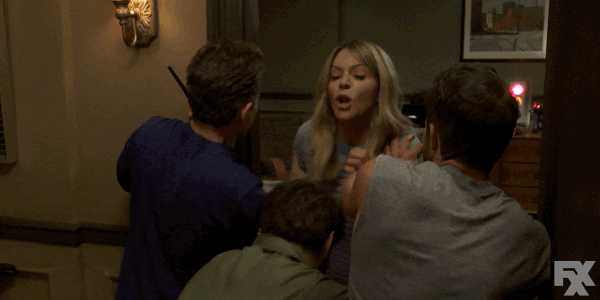 "Mac, sometimes I'm just riffing. Would you allow me to riff? As the leader, can I riff? CAN I RIFF?"
—Dennis to Mac, after Mac points out Dennis' factually incorrect mixed metaphor about cows
"His neck is high. It makes me trust him. Good posture, bro. Okay. Alright. I trust you."
—Charlie (Charlie Day) to Mac, who attempts to procure some gum for Dennis to challenge Frank's dominance
"Welcome, sexual conquest. As previously discussed, you've pressed the button on the alarm clock, signifying your permission to begin the game. A digital copy of your thumbprint has been sent as your e-signature confirming your full consent for whatever may happen to you. We've also discussed the safe word. Feel free to use it at any time. But as we both know from your Craigslist profile, you probably won't. Good luck. Remember, if you're having too much fun, it ruins it for me."
—Dennis, in the creepy bondage room video that plays after Dee accidentally sets it off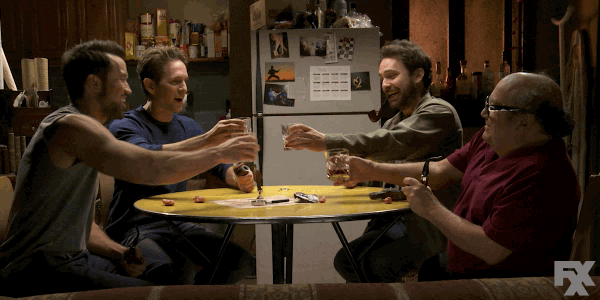 Amanda: "This is insanely disturbing."
Dee: "Alright, you do it for a living. Get off your high horse." 
"I'd like to take a brief moment to recognize our excellent work as men, navigating these difficult waters with ethics, with grace, with minimal violence, but above all, without compromise to our masculine identity by any admission of guilt, failure, or weakness. To us as men!"
—Charlie, after both teams decide to share their clues and unlock the heart-shaped lock
"I think this is only the first clue. Oh shit! There's a whole shitload of instructions on what to do next!"
—Frank, after opening said heart-shaped lock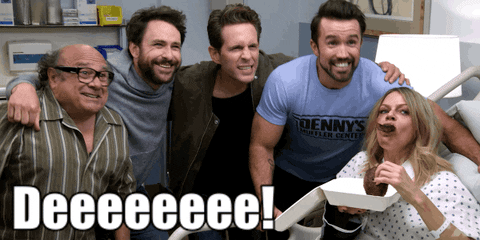 "Alright, take the picture loser."
—Charlie to Amanda, after pointing out that the gang successfully escaped from the room before the timer was up, even though it's because Dee fell out the window and not because they actually solved the puzzles
It's Always Sunny in Philadelphia airs Wednesdays at 10 p.m. on FXX.