It took more than ten minutes into It's Always Sunny in Philadelphia's "The Gang Wins the Big Game" episode for Mac (Rob McElhenney) to realize that maybe, just maybe, he and his friends were partially responsible for the Eagles' success in the end zone.
Is it really true? As we learned in last week's episode, "Charlie's Home Alone," Charlie's (Charlie Day) color rituals definitely played a role in the birds' win (just kidding, they definitely didn't, but Charlie hallucinated players Jason Kelce and Beau Allen telling him they did). But in the "Big Game" episode, The Gang makes the case that it was a group effort that led to the Eagles' defeat of the New England Patriots.
As Kelce told a hallucinating Charlie, "Every single thing that every fan does, at home or at the stadium, has a direct impact on the game."
Here's a bit of proof:
Charlie's Colors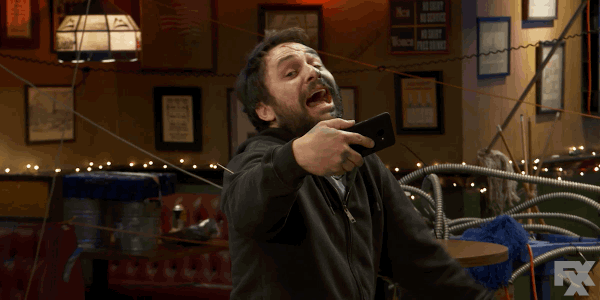 The Gang made their way to Minneapolis, accidentally leaving Charlie behind to look for his green suit. After pulling a Kevin McAllister and booby trapping Paddy's bar, he accidentally got caught in his own traps, forcing him to do his "color rituals" while losing blood and caught in a bear trap (eating brown, drinking yellow).
Frank's Bathroom Habits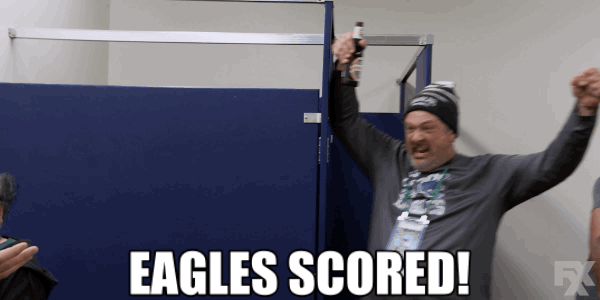 More than halfway through the episode, and well after the big game was underway, Mac realized something very important: every time Frank (Danny DeVito) went to the bathroom (he was in the middle of passing a kidney stone), the Eagles scored. Ever a superfan, Mac leaned into the success and forced Frank to drink as much as possible so the Eagles would score even more.
Dee's Pink Eye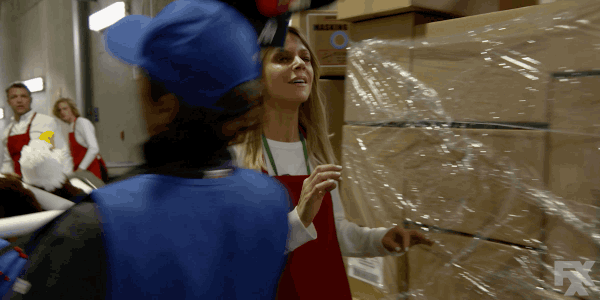 After coming down with pink eye (she denied it, but everyone could see it), Dee (Kaitlin Olson) used her limited vision to Mr. Magoo herself down to the field. After she wiped her face with a towel, someone took that same towel over to Pats quarterback Tom Brady, who then wiped his own face with it. Did Dee give Tom Brady pink eye too? We'll never know for certain, but it sure seems like that's what happened.
Charlie's Trap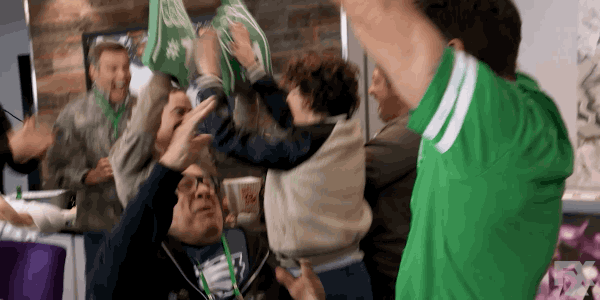 With the game on the line — and Brady in possession of the ball — the game hinged on Charlie getting back into the bear trap so the Eagles could win. And as we all know, they did! Bonus moment from the episode: The closing montage, set to Rocky's "Eye of the Tiger" by Bill Conti, featured home video of real Eagles fans celebrating their team's win — including Rob McElhenney and Kaitlin Olson, who were at the game IRL. 
Don't miss the season finale of It's Always Sunny in Philadelphia, this Wednesday at 10 p.m. on FXX.