For the third episode of It's Always Sunny in Philadelphia's 13th season, the gang got the reboot treatment as Dee (Kaitlin Olson) recruited Sunny's female characters to re-do one of the show's most memorable events: The Wade Boggs Challenge.
Following in the footsteps of the season ten premiere, "The Gang Beats Boggs," Dee, Artemis (Artemis Pebdani), the Waitress (Mary Elizabeth Ellis), and Charlie's Mom (Lynne Marie Stewart) and Mac's Mom (Sandy Martin) board an all-female flight to Los Angeles for the women's march. But they're not getting politically active — they're there to tackle the Wade Boggs challenge. (A refresher, from Dee: Wade Boggs is a "baseball guy who drank 70 beers on a cross-country flight." The goal: beat his record.)
Naturally, the group all has a lot of opinions on what makes an all-female reboot worthwhile. Below, the rules to an all-female reboot, according to "The Gang Beats Boggs: Ladies Reboot."
1. Avoid a Direct Copy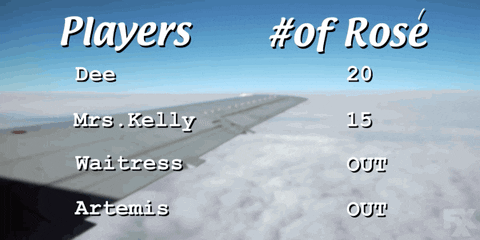 After Artemis wonders why the women aren't just doing their own thing instead of copying the guys, Dee responds with, "that's the whole point. It's the same exact thing, but it's with women, right? So it's a new idea." But Artemis knows better. "I just feel that if it's with all women it should be better ... because if we do the same thing, why are we doing it at all?"
2. Do the Unexpected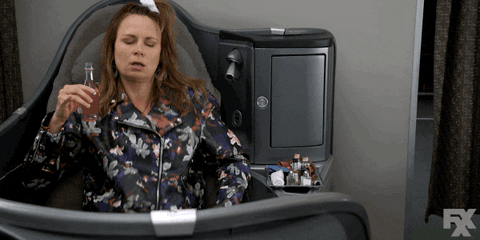 Artemis has an idea to set their version apart: "Gross-out humor — it's like taking the original to the next level. No one expects that from women, it's more shocking."
3. Channel a Female Role Model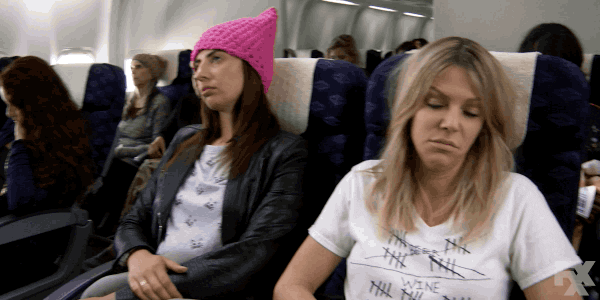 After some of the women balked at not having a female sports figure to emulate, Dee tells them to pretend Martina Navratilova is their inspiration instead.
4. Change More Than One Thing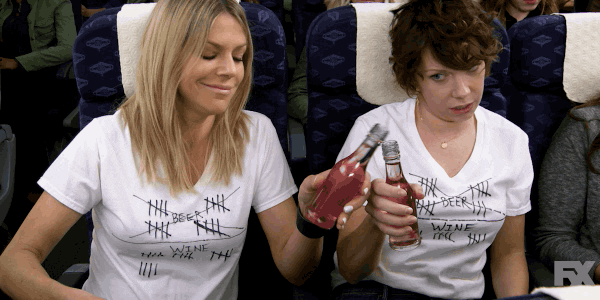 Even though the girls are forced to drink pink wine instead of beer (thanks to the plane's all-female theme) and pretend they're doing the Navratilova challenge instead, it's not enough for Artemis. "You can't just change one small specific and call it new," she says. "We're still copying the men."
5. When in Doubt, Improvise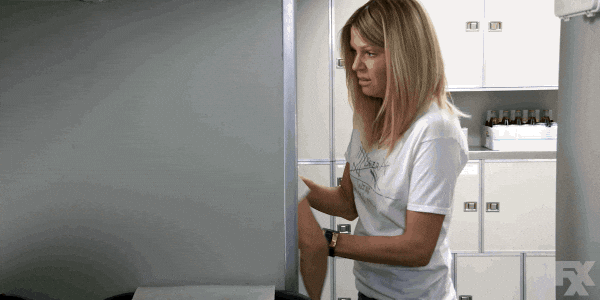 After making a cool $300 selling janky crystals and tea to the women on the plane, Artemis bails on the challenge. "Boggs is busted because I'm doing my own thing now," she says, adding "because it's empowering and communal next-level shit."
6. Don't Forget the Cameo!
If you thought the male flight attendant would be the only dude on the plane, you would be incorrect: Frank shows up because, according to him, "In every reboot you've got to have somebody from the original to make a cameo." You can also add a double cameo: Gail the Snail is there too, and she turns out to be Dee's biggest competition.
7. Pull Off a Last-Minute Surprise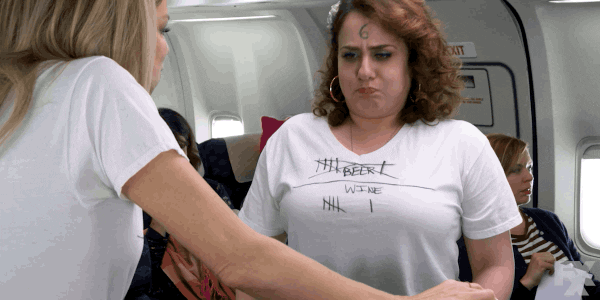 "I'm pulling the plug on your male hand-me-down plot. As women, we deserve better. We deserve our own story," Artemis says. And guess what? Surprise! "The tea that I served was spiked with ayahuasca. ...The maximum gross-out, so nobody saw that coming from women."
It's Always Sunny in Philadelphia airs Wednesdays at 10 p.m. on FXX.