Blanca Evangelista (Mj Rodriguez), the fierce queen Mother of the House of Evangelista on Pose, has certainly experienced her share of ups and downs. But even during a year when she learned she was HIV-positive and lost her first real home in the House of Abundance, Blanca managed to pull herself together, put a little love in her heart and slay her holiday season so exquisitely, we're sure Pray Tell (Billy Porter) himself would shower her with unending praise from his MC stand.
Pose's Christmas episode, "Giving and Receiving," was the hour that transformed Blanca from a babysitter to a full-blown Mother; a sinner to a saint. She looked festive and fabulous, felt loved and made the people around her feel even more loved, making Blanca the official queen of yuletide cheer.
Below, a ferocious guide to slaying your holiday just like Mother:
Make Every Little Detail an Excuse to Get Festive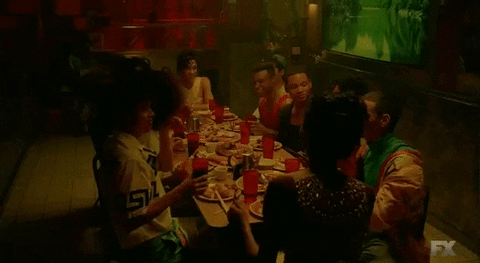 Why decorate that tree and string those lights alone and dead sober, when you could do it with three or four close friends and seven or eight or nine bottles of Pinot? Make a playlist of Classy Christmas Classics, buy some peppermint bark and honey you've got yourself a Christmas soirée, and way more hands on deck to get your place looking festive. A win-win for everybody.
Attend at Least One Rockin' Party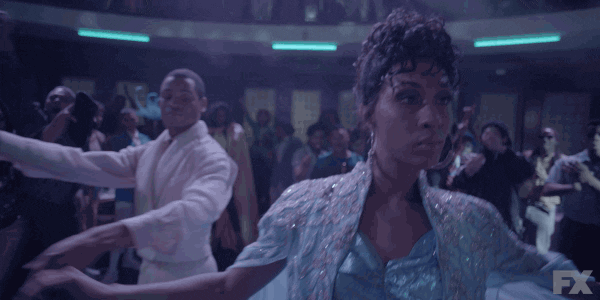 While most of us won't be lucky enough to attend a Snow Ball like Blanca, you can at least have a ball at whatever holiday party you'll be attending. The holidays are the ONLY time of year when like 85 percent of the population is totally out of work, full of cheer, and ready to get loose. Take advantage of this like Blanca; and get out there and dance.
Wear Something Sparkly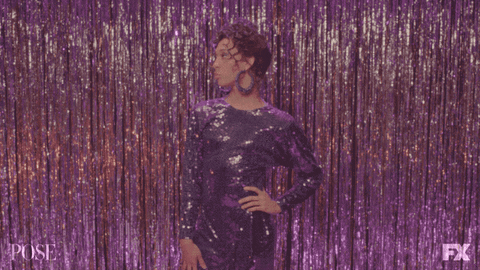 Everybody's going to look at you funny if you show up rocking a gold sequin mini-dress on Arbor Day. Do like Blanca, and rock that glitter when Santa's in town.
Keep Your Kids in Line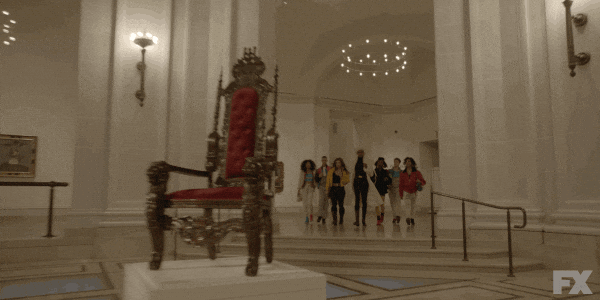 The holiday spirit is strong, but not strong enough to let children of all ages get away with taking advantage of your kindness. Like Blanca did by barring Damon (Ryan Jamaal Swain) from the Ball, keep your unruly kids in line…but with love, you know?
Don't Be Afraid to Order Take-Out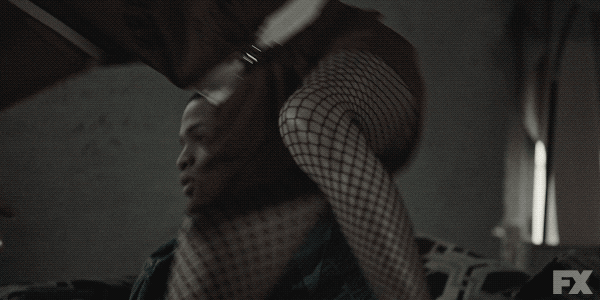 If you're a whiz in the kitchen, good for you. But cooking the perfect holiday meal can be a massive amount of pressure for hard working mothers like Blanca, who are too busy busting their butts to send their kids to school to learn how to stuff a turkey. Your fave Chinese spot is almost definitely open on Christmas and will taste way, way better than whatever monstrosity cooking "hack" you saw online and attempted to do yourself. Be like Blanca, and take the family out to eat. We swear they'll still love you.
Open Your Heart to New People, Experiences and Perspectives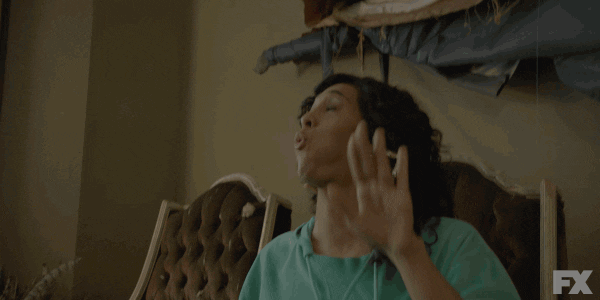 With only a few more days left in the year but a whole lot more love in your heart, why not open yourself up to new things? Start 2019 off right by making a decision to do something different and/or something great for yourself or others — like Blanca did when she welcomed Lil Papi (Angel Bismark Curiel) to her already abundant House of Evangelista. It paid off in the end, no?
Pay Extra Attention to Friends Who Might Be Hurting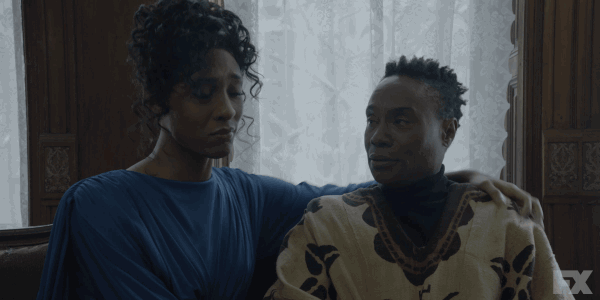 For everyone celebrating a baby's first Christmas, a new love, or a huge promotion, there's someone else out there wondering how they'll ever get past this holiday season without a loved one. There's someone out there nursing a broken heart because their boyfriend won't ditch his wife to hang out at their love shack. There wasn't a dry eye in the house when Blanca gave Pray Tell his camera and Angel (Indya Moore) her shiny red shoes. That's because Blanca listened to her friends who were hurting most, absorbed their pain, and found them gifts that she knew would make them feel loved. We should all be more like Blanca.
Above All, Be Grateful
As Blanca would tell you, the holidays are a time to give. But if you're lucky enough to have people around you who love you unconditionally, it's important to learn to receive, too. Blanca's family pooled their financial resources to buy her a heart bracelet, and the selfless gesture was enough to move Mother to tears. We should all learn to be grateful for the family we have, whether it's the family we're born with or the family we choose. This is what the holidays, Pose, and Blanca Evangelista are all about.