You're the Worst is the best show on television when it comes to the often-painful realities of urban dating in one's 30s. Gretchen (Aya Cash), Jimmy (Chris Geere), Edgar (Desmin Borges), and Lindsay (Kether Donohue) have all been single at one point during the show's five-season run, and virtually all of them have made horrific mistakes that viewers can and should learn from in their own dating lives.
However, our beloved "Worsties" have also managed to better themselves, find love, and — dare we say it? — grow up just a little, all while breaking every single dating rule in the book.
Here are nine ways You're the Worst proved that breaking the rules can sometimes yield the best results.
Rule #1: Don't move in to your brand-new partner's apartment after one night
Breaker: Gretchen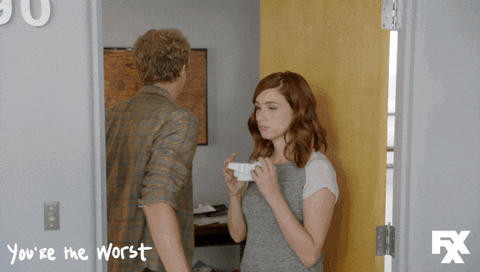 Camping out somehow worked out in the long run for Gretchen — but starting things off slow and spending time apart tends to be a positive when it comes to building a new, sustainable relationship.
Rule #2: Don't have sex with someone you don't actually like to get revenge on your partner
Breaker: Jimmy and Gretchen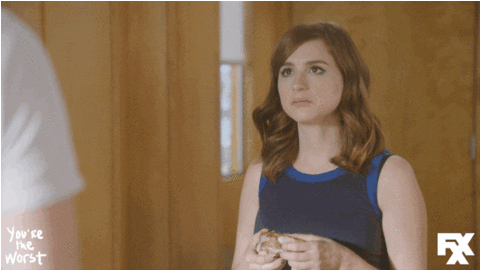 When Jimmy and Gretchen still had an open relationship—and were still falling totally in love with each other—Jimmy slept with an actress he was profiling for a magazine to boost his own ego. Gretchen then slept with two people to get revenge on Jimmy, and somehow, they emerged from this insane situation (almost) completely unscathed.
Rule #3: "Friends with benefits" never works
Breaker: Lindsay and Edgar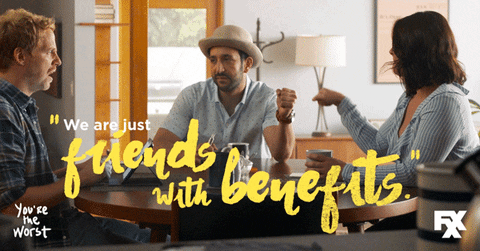 According to pop culture rules, friends with benefits (FWB) relationships either end in true love or utter heartbreak, since one friend is almost always more into it than the other. However, Lindsay and Edgar manage to hook up and hang out without any strings attached. Warning — think carefully before you try this one at home.
Rule #4: Don't subject a new partner to your improv troupe
Breaker: Dorothy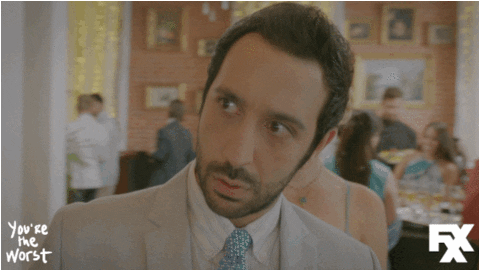 Lucky for Dorothy (Collette Wolfe), Edgar is a sweet goof who will laugh at pretty much everything. But in real life, one should think long and hard before inviting a brand new romantic interest to improv or open mic or slam poetry night or all of the above. Secondhand embarrassment has scared off many a date.
Rule #5: Don't make your boyfriend go to your friends' "Sunday Funday"
Breaker: Gretchen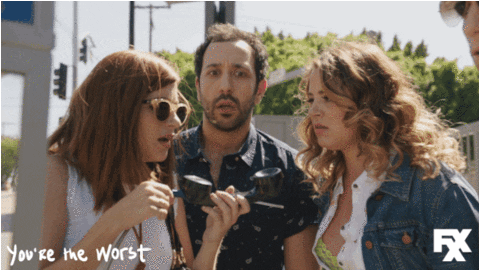 It's not as fun as you think it is. You get hammered on bottomless mimosas, spend 30 dollars on eggs and wake up at 6 pm after a three-hour nap to realize you've wasted one of only two days off you have a week. Props to Jimmy for handling this nonsense as well as he does, and for standing by Gretchen's side while she day drinks all over Silver Lake.
Rule #6: Don't lie about your past
Breaker: Pretty much everybody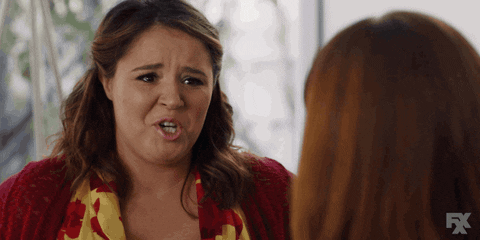 Gretchen tried to hide her snooty, upper-crust past from Jimmy. Jimmy left out several details about his "Alabama British people" family, including how much he suffered growing up with his emotionally neglectful father. Pretty much all of them—minus Lindsay, who is incapable of feeling shame or being anyone but her beautifully messy self—has hidden necessary truths about themselves to their partners. But even when those truths eventually came out (i.e. Gretchen's depression), our heroes did their best to deal with them in stride and became even stronger partners in the process.
Rule #7: Don't begin a new relationship until you're fully over your ex
Breaker: Gretchen and Jimmy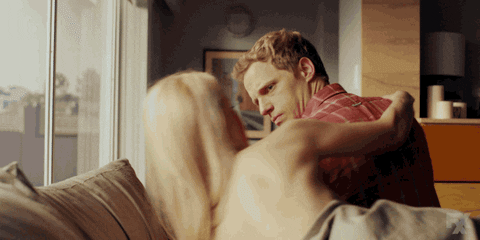 Jimmy and Gretchen's relationship literally began on the night Jimmy roasted his ex at her own wedding. Then, years later, Gretchen began dating Boone while she was still hung up on Jimmy. The latter didn't quite work out for Boone — in fact, Gretchen may have caused irreversible damage to his vulnerable family — but somehow, Jimmy and Gretch emerged from their ex dramas even more in love than before.
Rule #8: Don't get back with your ex
Breaker: Jimmy, Gretchen, Lindsay, Paul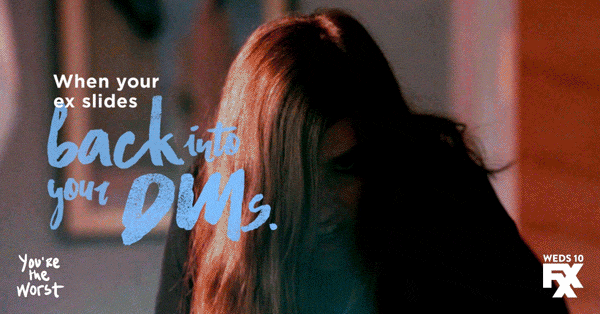 While it didn't pan out the second time around for Lindsay and Paul, Jimmy and Gretchen have managed to go from on-again to off-again to on-again to engaged to enraged to on-again to … well, let's just hope they make it down the aisle in 2K19 before we get too excited. Either way, kudos to these two crazy kids for always finding their way back to each other, rules or nah.
Rule #9: Don't stab your ex-husband
Breaker: Lindsay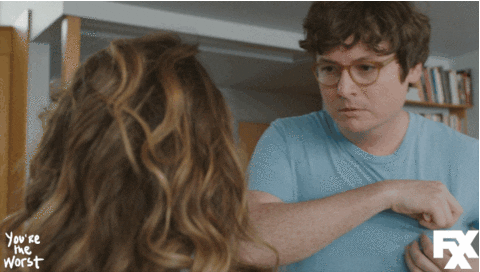 Seriously this time. Don't.
Catch all-new episodes of You're the Worst every Wednesday at 10pm on FXX.