Experience Kindred | Only on FX
Step into the world
of FX's Kindred
Ripped from the present. Haunted by the past. We popped up on both coasts to provide fans immersive glimpses into a story that has always been ahead of its time.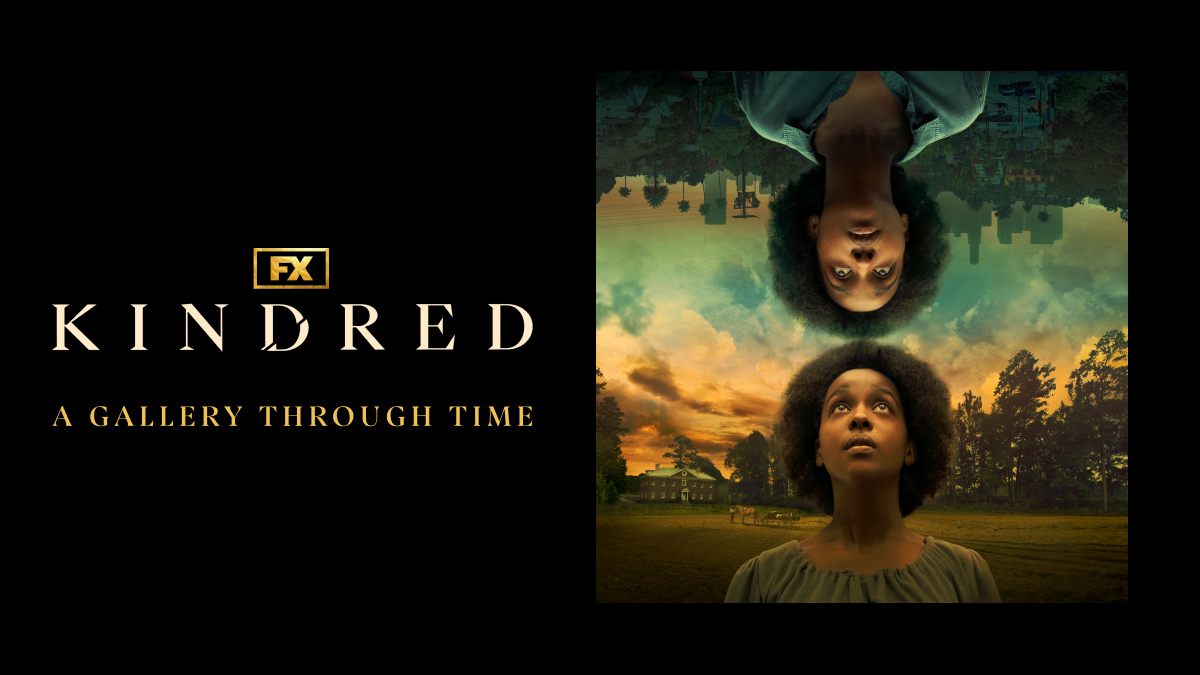 FX's Kindred: A Gallery Through Time was an experiential, multimedia art exhibition celebrating the series premiere of the new FX series based on Octavia E. Butler's best-selling novel. The installation invited guests to travel back in time from modern day Los Angeles to the nineteenth-century Southern United States through a curated, immersive installation highlighting Black artists.
FX's Kindred: The Book Stop featured original works by artists Destiny Belgrave, Lyne Lucien, and Lory Ivey Alexander that explored the series' themes of Afrofuturism, duality, time, and identity. Check back to learn more about the artists and what inspired their creations.