Rachel Keller as Sydney 'Syd' Barrett | Legion on FX
Rachel
Keller
Sydney 'Syd' Barrett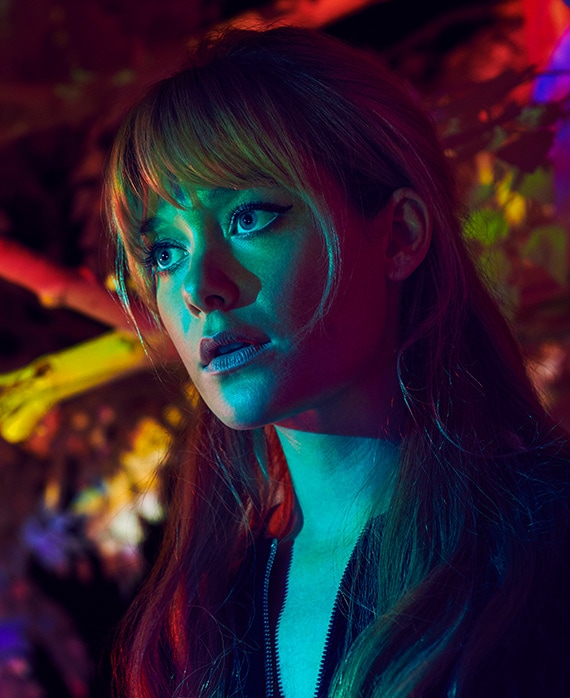 Rachel Keller stars as "Sydney 'Syd' Barrett." Self-sufficient and street smart, Syd used her pointed demeanor to keep people at a distance until she fell in love with David, a powerful mutant. They had a romance for the ages, until, that is, Syd was betrayed by the man she trusted most. Now devoted to herself above all others, Syd recognizes that her ex was never the hero of this story. She is.
Minnesota native Rachel Keller had a breakout role in the second installment of FX's Golden Globe®-winning anthology series Fargo playing "Simone Gerhardt." In her upcoming work, she can be seen in a recurring arc on Netflix's new series The Society and in the film In the Shadow of the Moon, also for Netflix.
Keller studied at Carnegie Mellon University and The Saint Paul Conservatory for Performing Artists. She also experiments as a photographer.