Sam Worthington as Ron Lafferty | Under the Banner of Heaven
Sam
Worthington
Ron Lafferty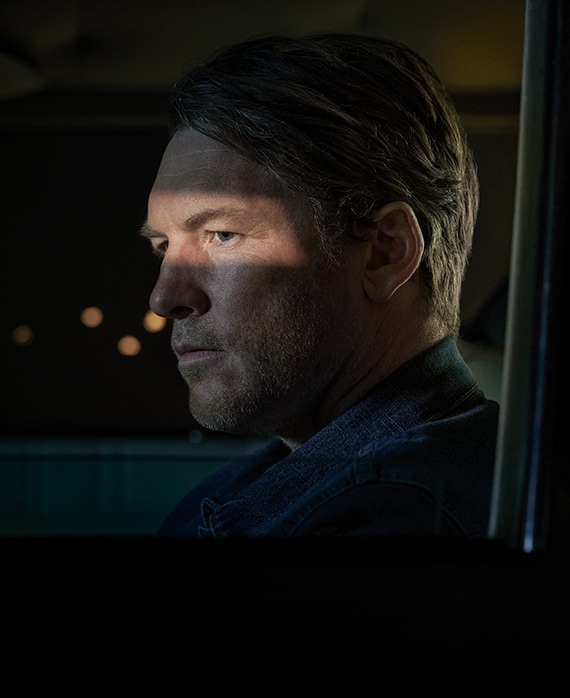 Sam Worthington stars as "Ron Lafferty," the eldest of the Lafferty sons, Ron has carved his own path away from his father's business. With his wife Dianna and their children by his side, he has built a successful career in construction. But having lost his father's pride, Ron struggles to hold onto his own.
Worthington starred in James Cameron's Avatar, one of the highest grossing films of all time at over $2.8 billion worldwide. Additional credits include Oscar®-nominated Hacksaw Ridge with Andrew Garfield, The Shack, based on the best-selling faith-based book, which has grossed almost $100 million worldwide, Everest, Cake, The Debt, Clash of the Titans and Somersault. Additional credits include the limited series Manhunt: Unabomber and Brad Anderson's Fractured for Netflix, which premiered as the #1 film for the streaming service with 24 million views in the first week.
In addition to James Cameron's much-anticipated sequels Avatar 2 and Avatar 3 in which he reprises his lead role as "Jake Sully," Worthington can be seen next in Tim Sutton's western The Last Son with Colson Baker (aka Machine Gun Kelly).