Errol Morris | Author & Documentarian | A Wilderness of Error
Errol
Morris
Author / Documentarian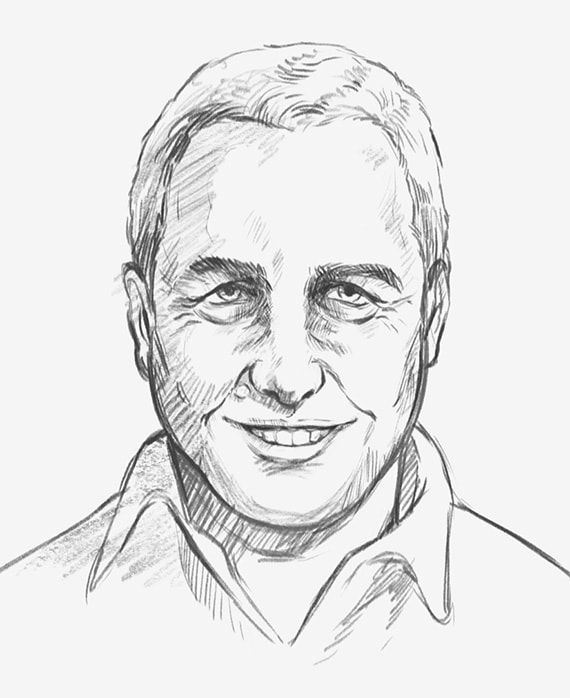 Roger Ebert has said, "After 20 years of reviewing films, I haven't found another filmmaker who intrigues me more...Errol Morris is like a magician, and as great a filmmaker as Hitchcock or Fellini."
Errol Morris' films have won many awards, including an Oscar® for The Fog of War, the Grand Jury Prize Documentary at the Sundance Film Festival for A Brief History of Time, the Silver Bear at the Berlin International Film Festival for Standard Operating Procedure and the Edgar Award from the Mystery Writers of America for The Thin Blue Line. His films have also been honored by the National Society of Film Critics and the National Board of Review.
Morris' work is in the permanent collection of the Museum of Modern Art. Roger Ebert called his first film, Gates of Heaven (1978), one of the 10 best films of all time. The Guardian listed him as one of the 10 most important film directors in the world.
He is also the author of two The New York Times bestsellers, Believing is Seeing and A Wilderness of Error: The Trials of Jeffrey MacDonald, plus a regular contributor to The New York Times opinion pages and Op-Docs series. His most recent book, The Ashtray, was published in 2018.
Morris has directed over 1000 television commercials, including campaigns for Apple, Levi's, Nike, Target, Citibank and Miller High Life. He also directed short films for the 2002 and 2007 Academy Awards, ESPN and many charitable and political organizations. In 2001, Morris won an Emmy® for Photobooth, a commercial for PBS.
He has received fellowships from the National Endowment for the Arts, a Guggenheim Fellowship and a MacArthur Fellowship. In 2007, Morris was inducted into the American Academy of Arts and Sciences. He is a graduate of the University of Wisconsin-Madison and was a graduate student at Princeton University and the University of California-Berkeley. He has received the Columbia Journalism Award and honorary degrees from the University of Wisconsin-Madison, Brandeis University and Middlebury College.
Morris lives in Cambridge, Massachusetts with his wife Julia Sheehan, an art historian, and their French Bulldog, Ivan.