David Schwimmer as Robert Kardashian | American Crime Story | FX
David
Schwimmer
Robert Kardashian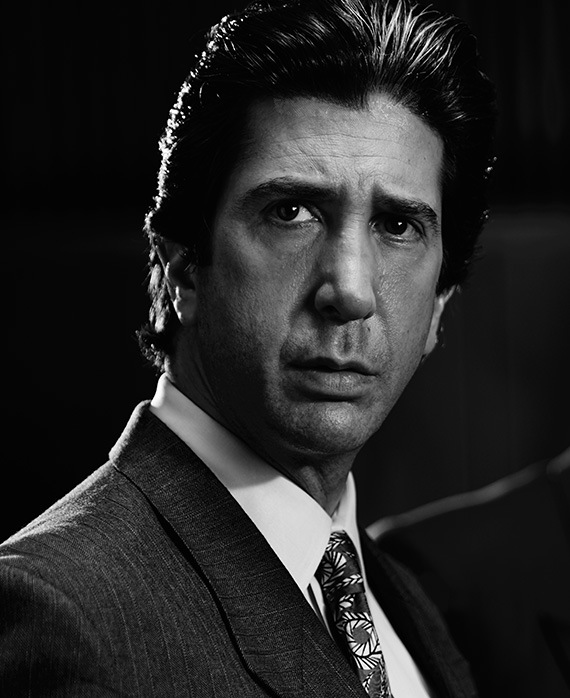 David Schwimmer stars as Robert Kardashian in FX's limited series The People v. O.J. Simpson: American Crime Story.
David Schwimmer is a co-founder of Lookingglass Theatre, where he has acted in and directed many productions including Trust, Our Town, West, The Master and Margarita, The Jungle, Eye of the Beholder, The Odyssey, The Idiot, Of One Blood and Joy Gregory's adaptation of Studs Terkel's book Race. He starred in the premieres of D Girl and Turnaround in Los Angeles, Glimmer Brothers in Williamstown, Some Girls in London, the revival of The Caine Mutiny Court Martial on Broadway, and Detroit at Playwrights Horizons. Schwimmer most recently directed Sex with Strangers for the Second Stage Theatre.
Schwimmer's notable television and film credits include The Iceman, Nothing But The Truth, Madagascar I, II, & III, Duane Hopwood, Big Nothing, Band of Brothers, Curb Your Enthusiasm, Six Days Seven Nights, Apt Pupil, Pallbearer and the hit comedy series Friends, for which he received an Emmy® Award nomination. His film and television directing includes Since You've Been Gone, Run, Fat Boy, Run, the HBO series Little Britain USA, and, Trust, starring Clive Owen, Catherine Keener and Viola Davis.