The People v. O.J. Simpson: American Crime Story | FX
A public case, a private horror.
The People v. O.J. Simpson: American Crime Story is a limited series that takes you inside the O.J. Simpson trial with a riveting look at the legal teams battling to convict or acquit the football legend of double homicide. Based on the book The Run of His Life: The People v. O.J. Simpson by Jeffrey Toobin, it explores the chaotic behind-the-scenes dealings and maneuvering on both sides of the court, and how a combination of prosecution overconfidence, defense shrewdness, and the LAPD's history with the city's African-American community gave a jury what it needed: reasonable doubt. 
From Executive Producers Ryan Murphy, Nina Jacobson, Brad Simpson, Scott Alexander, Larry Karaszewski and Brad Falchuk, The People v. O.J. Simpson: American Crime Story stars John Travolta, Cuba Gooding Jr., Sarah Paulson, David Schwimmer, Courtney B. Vance, Sterling Brown, Nathan Lane, Kenneth Choi, Christian Clemenson and Bruce Greenwood. The limited series is produced by Fox 21 Television Studios and FX Productions.
FIRST INSTALLMENT
Explore Episodes
From the Ashes of Tragedy
The murders of Nicole Brown Simpson and Ron Goldman lead the LAPD to the home of O.J. Simpson.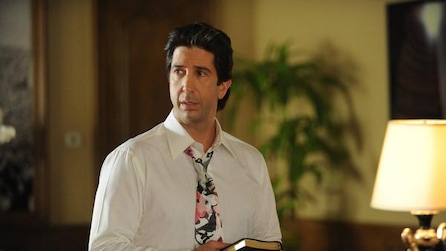 The Run of His Life
O.J. Simpson's lawyers must handle an intense situation when he goes missing.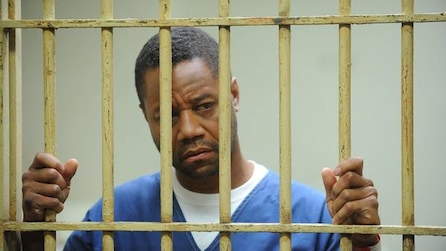 The Dream Team
With a provocative strategy devised, Robert Shapiro begins putting together O.J. Simpson's legal counsel.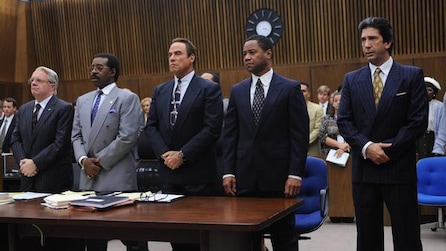 100% Not Guilty
As jury selection gets underway, the entrance of Johnnie Cochran adds an interesting energy to the case.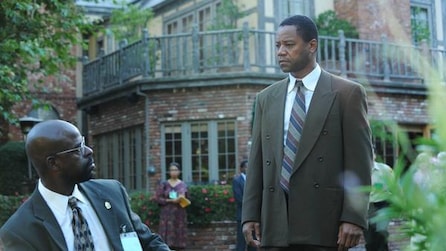 The Race Card
As the trial begins, Christopher Darden and Johnnie Cochran go head to head in court and the jury visits the crime scene.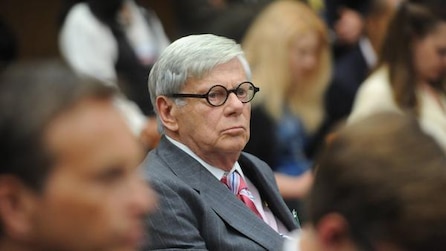 Marcia, Marcia, Marcia
Tensions rise as the defense starts taking aims at racial implications in the case, and as Marcia faces an ongoing divorce and negative representation in the media.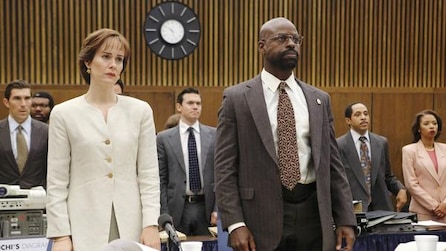 Conspiracy Theories
The infamous live fitting of the gloves is contemplated as both the defense and the prosecution face obstacles in and out of the courtroom.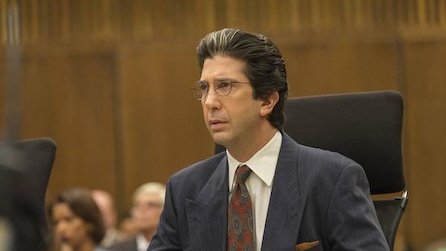 A Jury In Jail
The jury become tired and restless as the case continues, meanwhile the defence juggle with the idea of putting OJ on the stands.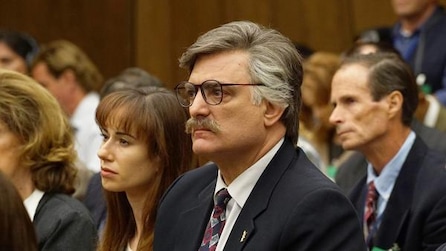 Manna From Heaven
Johnnie Cochran and F. Lee Bailey go across the country to acquire the Mark Fuhrman tapes.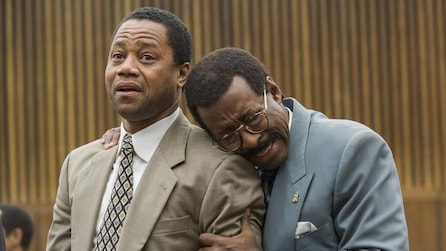 The Verdict
Closing statements are given and the jury must decide the verdict. Effects of the verdict are highlighted for both sides, as well as the community.