John Carroll Lynch as Mr. Jingles | AHS: 1984 on FX
John Carroll
Lynch
Mr. Jingles / Benjamin Richter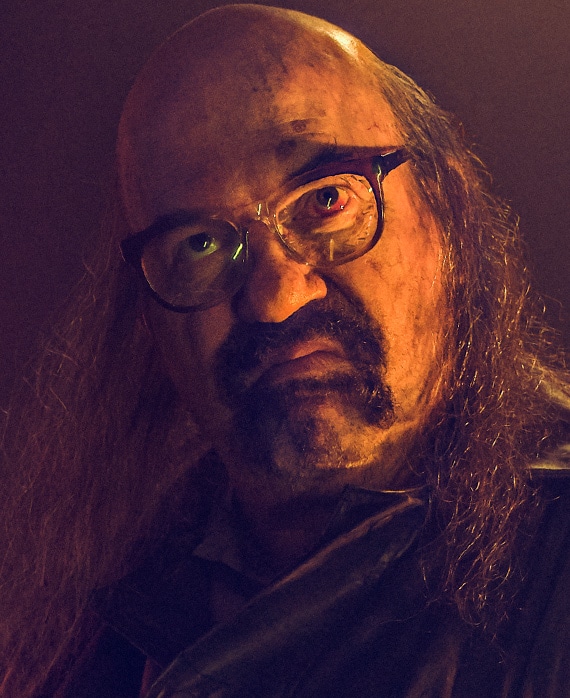 John Carroll Lynch stars as "Mr. Jingles / Benjamin Richter" in the ninth installment of American Horror Story.
Twenty-five years ago, John Carroll Lynch was a member of the Guthrie Theater Acting Company in Minneapolis when he landed the role of "Norm" opposite Frances McDormand in the Coen Brothers' Academy Award®-winning film Fargo.
Since then he has worked steadily in film, television and theater, playing an impressive range of characters. If there's one thing consistent about Lynch's career, it's the diversity of genres and roles.
With over 50 film credits, Lynch has had the good fortune to have worked with directors including Clint Eastwood, Martin Scorsese, David Fincher, Miguel Arteta, Pablo Larraín, Mick Jackson, Karyn Kusama, Albert Brooks, Seth MacFarlane and Ryan Murphy.
Lynch most recently appeared in The Highwaymen and The Founder for director John Lee Hancock; Jackie opposite Natalie Portman and he starred in the Mark Ruffalo-produced Anything, for which he received a Special Mention for Acting at the Los Angeles Film Festival in 2017.
On television, Lynch has appeared in many series playing characters that are sweet, funny, terrifying, quirky, confused, serious and gloomy. Highlights include Veep, American Horror Story (as "Twisty the Clown"), The Walking Dead, Billions, Turn, Manhattan, The Americans, House of Lies, Carnivale, Body of Proof, Big Love, From the Earth to the Moon, David E. Kelley's The Brotherhood of Poland, New Hampshire, The Drew Carey Show and Craig Zobel's One Dollar.
Lynch also continues to work in the theater. Highlights include the role of "Eddie Carbone" in Arthur Miller's A View from the Bridge at the Guthrie, the original production of the Pulitzer Prize-winning Dinner with Friends at South Coast Rep, Under the Blue Sky at the Geffen and Beth Henley's world premiere Ridiculous Fraud at New Jersey's McCarter Theatre.
Last year, Magnolia Pictures released Lynch's directorial debut Lucky, starring Harry Dean Stanton. The film premiered at SXSW 2017 and received numerous accolades, including awards at the Chicago Critics Film Festival, the American Film Festival in Poland and the Haifa Film Festival, as well as Satellite Awards for Best First Feature and Best Actor for Harry Dean Stanton.