Salvatore Esposito as Gaetano Fadda | Fargo on FX
Salvatore
Esposito
Gaetano Fadda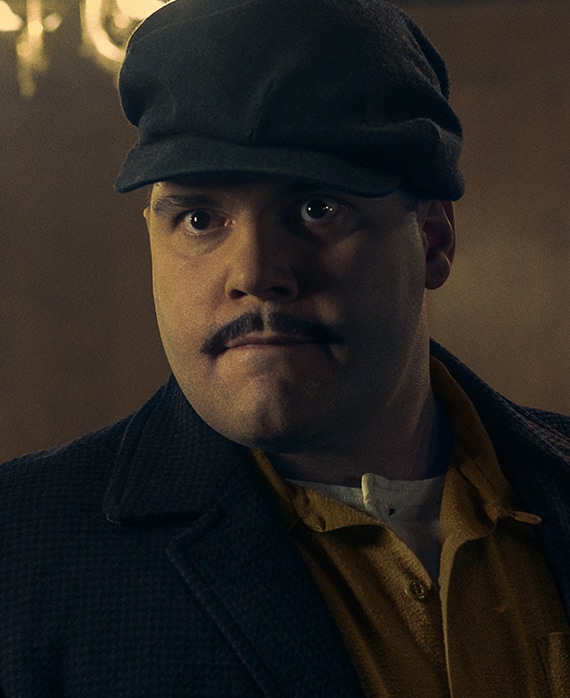 Josto's younger brother "Gaetano Fadda," portrayed by Salvatore Esposito, was raised in Sardinia away from his family. He came of age killing communists for Mussolini and eventually became a kingpin in his own right. A bear of a man, Gaetano believes that a banker should never be more powerful than a soldier.
Esposito is best known for starring in the hit Italian series Gomorrah and has received widespread critical acclaim for his breakout performance as the crime boss "Genny Savastano." Gomorrah, which has been sold in over 190 countries worldwide, is Italy's most popular series of all time and ranks in the top five of The New York Times' list of the top 30 international shows of the decade. The series will be available to stream on HBO Max in late 2020.
Additionally, Esposito stars in Gomorrah's acclaimed feature spinoff The Immortal as well as the Luc Besson-produced Taxi 5 for STX Entertainment.