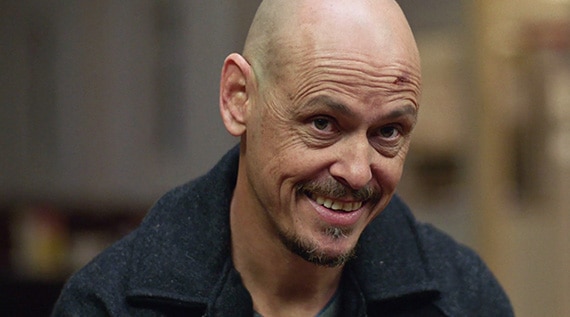 About the Show
Juggling a relationship, parental responsibilities, friendships and a sick brother while earning a living would be difficult for anyone, but it's particularly difficult when you're a criminal for hire.
Ray Shoesmith "takes care of people" — collecting debts, relieving them of drugs and guns, and often taking care of them on a more permanent basis. Ray demands respect and does not tolerate it when someone disregards his very clear code of ethics. In season two of Mr Inbetween, Ray's work and personal life begin to collide and he finds himself struggling to keep both sides of his life from imploding.
Mr Inbetween is a half-hour comedy series created by and starring Scott Ryan as Ray Shoesmith. The series co-stars Brooke Satchwell, Justin Rosniak, Chika Yasumura, Nicholas Cassim and Damon Herriman.
The FX original series was shot in Australia and is produced by Blue-Tongue Films and Jungle Entertainment, in association with FX Productions, Screen Australia and Create NSW. Ryan, Nash Edgerton and Jason Burrows are Executive Producers and Michele Bennett is Producer.