FX's Snowfall | Stream on Hulu
An empire is built brick by brick.
This was how crack began. Over the course of five seasons, FX's Snowfall has chronicled how an off-the-books CIA operation contributed to the destruction rock cocaine leveled upon the vibrant community of South Central L.A.
It's October 1986 in this sixth and final season, as civil war threatens to destroy the Saint family. Franklin (Damson Idris) is desperate, forced to rob his Aunt Louie (Angela Lewis) and Uncle Jerome (Amin Joseph) after being wiped out by former CIA officer Teddy McDonald (Carter Hudson). Meanwhile, Louie has taken over Franklin's role as Teddy's sole buyer, undercutting her nephew and creating a competing empire in the process.
Franklin is now faced with losing everyone he loves and everything he's built, and coming through it all will mean out-maneuvering the KGB, the DEA and the CIA, as well as avoiding the LAPD's fully militarized, fully corrupt, C.R.A.S.H units.
When everyone has their backs against the wall, who will they become in order to survive?
Created by John Singleton & Eric Amadio and Dave Andron, Snowfall is executive produced by Singleton, Andron, Thomas Schlamme, Amadio, Michael London, Trevor Engelson, Walter Mosley, Julie DeJoie and John LaBrucherie. Damson Idris also serves as Producer. Andron serves as showrunner. Snowfall is produced by FX Productions.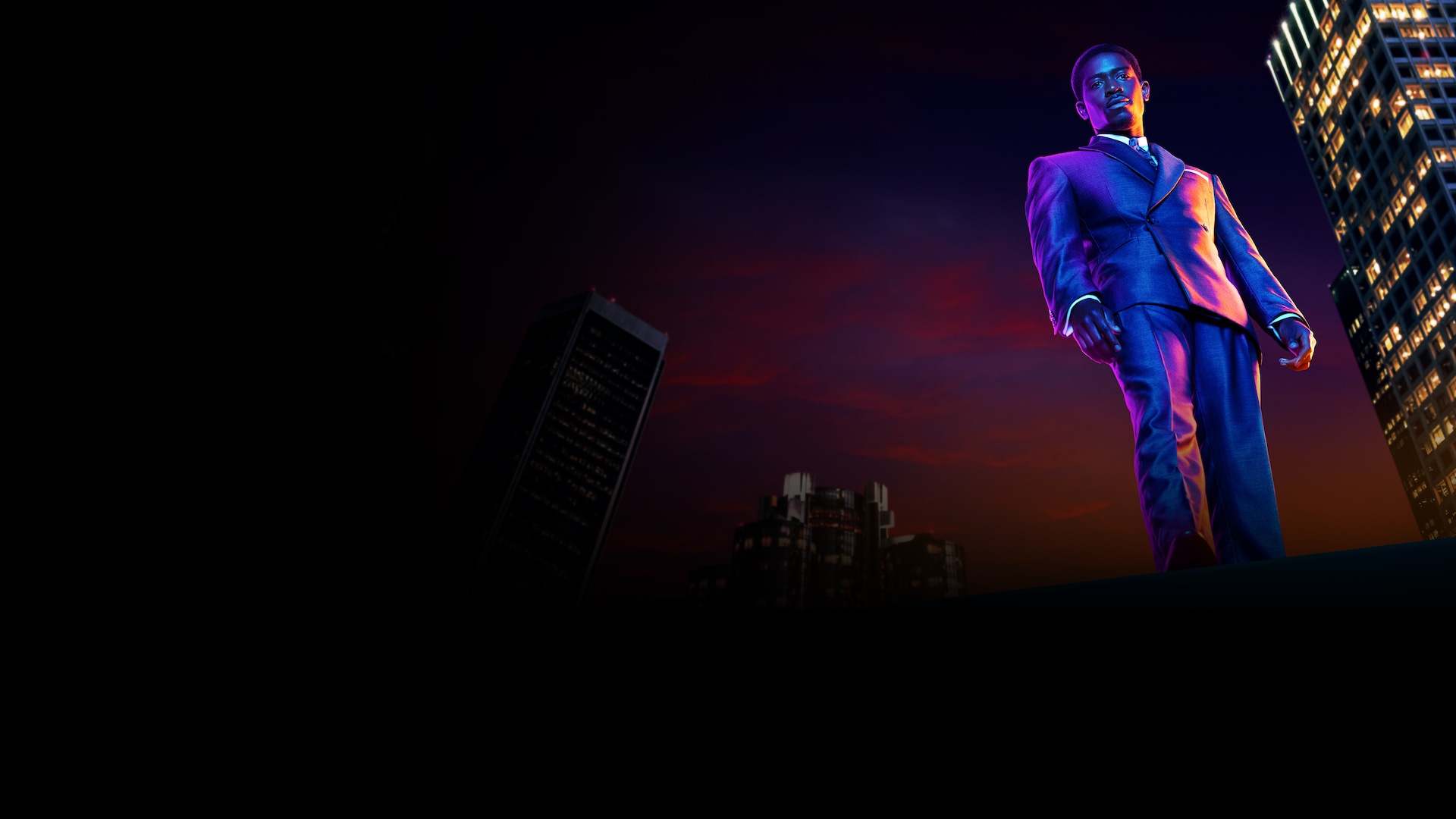 PAST SEASON
Season 5
In season five of Snowfall, Franklin and family are rich and close to having everything they've ever wanted – just as the ground begins to fall out from beneath their feet.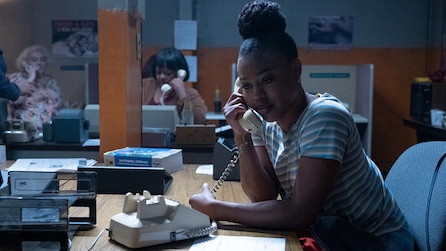 Comets
It's the summer of 1986 and the Saint crew has leveled up. Franklin's personal and professional relationships are flourishing, but a problem in the valley brings trouble to his door. Written by Dave Andron and Leonard Chang; directed by Ben Younger.
Commitment
Teddy forces his way back into the C.I.A.'s operation in Los Angeles. Franklin and Veronique have a business proposition for Jerome and Louie. Written by Leonard Chang and Dave Andron; directed by Ben Younger.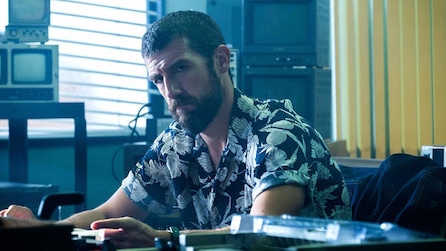 Lions
Teddy's return causes tension, forcing Jerome and Louie to negotiate with Skully. Written by Jeanine Daniels; directed by Damian Marcano.
Revolutions
The LAPD's C.R.A.S.H. Unit raids the projects. Cissy returns from Cuba. Written by Tyger Williams and Gary Phillips; directed by Damian Marcano.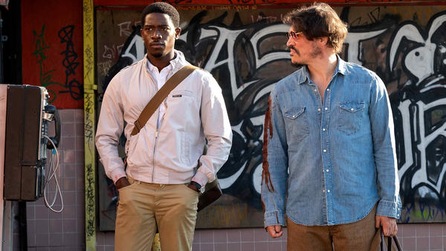 The Iliad: Part 1
A brutal attack leaves the Saint crew in chaos. Written by Sal Calleros and Davia Carter; directed by Kevin Rodney Sullivan.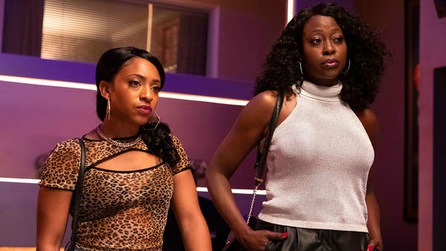 The Iliad: Part 2
Franklin and Gustavo look for an escape. Teddy is forced to put his trust in an old friend. The man behind the hits is revealed. Written by Sal Calleros and Natalia Guled; directed by Kevin Rodney Sullivan.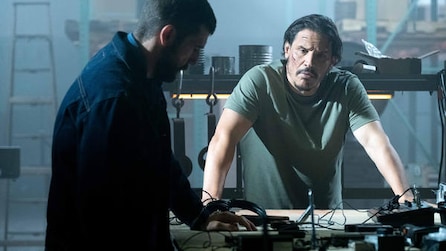 Lying in a Hammock
Jerome tries to track down Peaches. The Saint crew diverges on what to do next. Written by Leonard Chang; directed by Carl Seaton.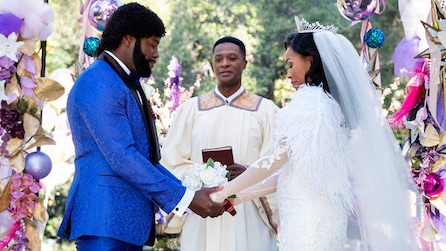 Celebration
The family gathers for Jerome and Louie's wedding and is promptly sent down the rabbit hole. Written by Walter Mosley; directed by Katrelle Kindred.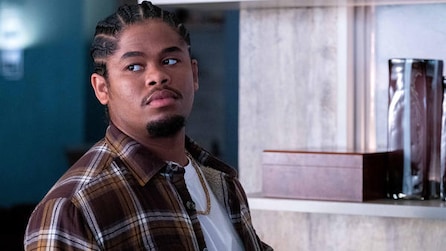 Departures
Jerome and Louie separate themselves from Franklin. Written by Dave Andron; directed by Karena Evans.
Fault Lines
Franklin is decimated. Teddy moves to secure his future. The family fractures. Written by Dave Andron; directed by Alonso Alvarez.
BONUS CONTENT
An Empire is Built Brick by Brick.
Inside Look
5:05
Black Lives Matter
Stronger together. The cast and crew of Snowfall speak up about the stories that need to be told.
Inside Look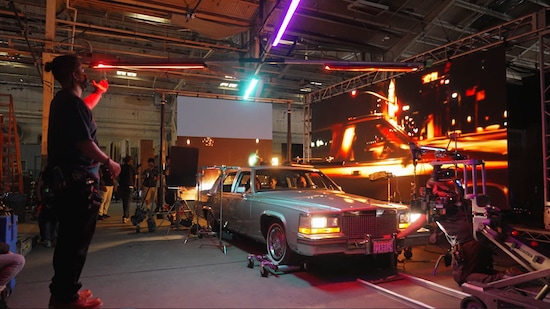 5:42
Location vs. LED
Franklin is living the high life. Go behind the scenes with the cast and creators to see how state-of-the-art LED technology revolutionized Snowfall's sets.