Carter Hudson as Teddy McDonald | Snowfall | FX
Carter
Hudson
Teddy McDonald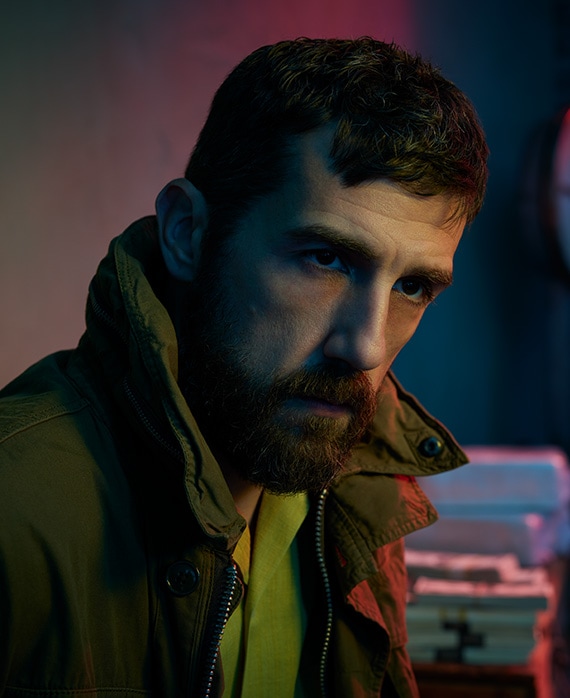 Carter Hudson plays "Teddy McDonald," a CIA operative who set up and runs an off-the-books assignment in Los Angeles to help fund the fight against communism in South America by selling cocaine in the states. After being removed from his official position with the CIA Teddy is now working as a contractor, desperate to get back inside the walls at Langley and win the war upon which he's staked his entire future.
Carter Hudson recently wrapped one of the leads in Jason Katims' upcoming show Dear Edward for Apple TV+. This 10-episode series is based on Ann Napolitano's The New York Times best-selling novel, with Hudson starring opposite Connie Britton and Taylor Schilling. Concurrently, Hudson stars in John Singleton's groundbreaking FX series, Snowfall, which is going into its sixth and final season. His recent performance as a controversial love-interest opposite Sarah Pidgeon in Amazon's hit series The Wilds has generated a lot of attention as well.
Hudson recently starred at the prestigious Barrow Street Theatre in Lucy Prebble's The Effect, directed by David Cromer. Before that, he performed Off-Broadway in The Substance of Fire at the Second Stage Theater under the direction of Trip Cullman, Abyss at The Play Company and The Unbuilt City for New York Stage and Film.