Matthew Rhys as Philip Jennings | The Americans | FX
Matthew
Rhys
Philip Jennings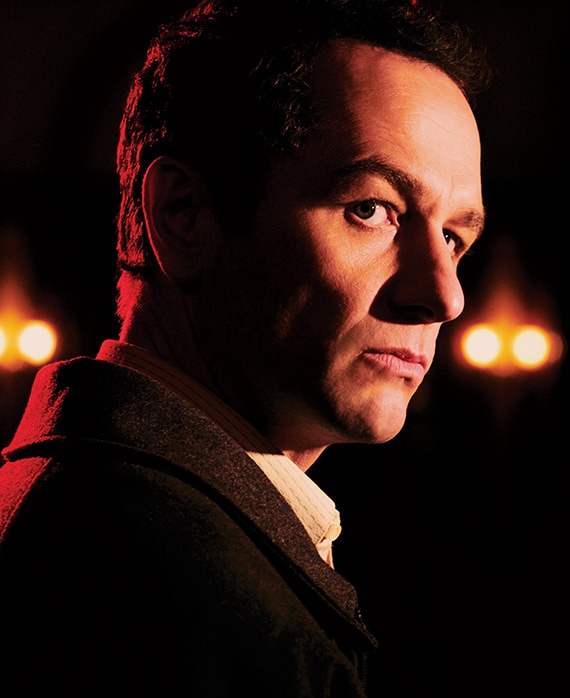 Matthew Rhys stars as "Philip Jennings." The father of two, owner of a beautiful remodeled travel agency, is a quintessential American. You'd never guess that for years, he and his wife used the back office for confidential KGB operations. Three years ago, Philip bowed out of that work, and now, as his daughter, Paige, is lured deeper into the true family business, Philip focuses on the travel agency and the future of his son, Henry. But he's always aware of the looming threat that hangs over his own life – that he may soon be called to serve his country again.
Rhys has earned rave reviews for his portrayal of "Philip" on The Americans, on which he has also directed. For his performance, Rhys has garnered nominations for a Golden Globe® Award and two Primetime Emmy® Awards for "Outstanding Lead Actor in A Drama Series." This year, he also received an Emmy Award nomination for "Outstanding Guest Actor in a Comedy Series" for his work on the final season of HBO's Girls. Rhys also starred for five seasons as "Kevin Walker" on ABC's hit television series Brothers & Sisters.
On the feature side, Rhys can currently be seen in Steven Spielberg's The Post, in which he stars as Pentagon Papers whistleblower Daniel Ellsberg, opposite Meryl Streep and Tom Hanks. He recently wrapped Warner Bros.' Jungle Book: Origins, directed by Andy Serkis, starring Christian Bale, Benedict Cumberbatch and Cate Blanchett.
Rhys can also be seen in Burnt opposite Bradley Cooper and recently starred as the poet "Dylan Thomas" in John Maybury's film, The Edge of Love, opposite Keira Knightley, Cillian Murphy and Sienna Miller.
He made his New York theater debut in the 2012 revival of Look Back In Anger, for which he received rave reviews.