Kevin Durand as Vasiliy Fet | The Strain | FX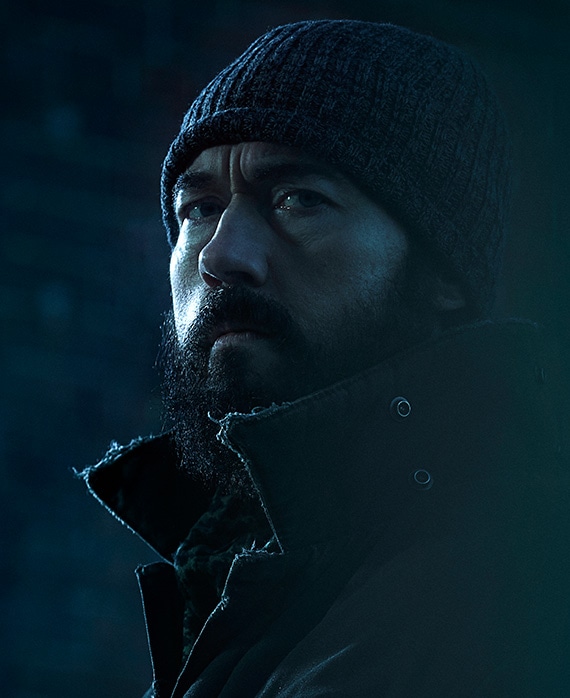 Kevin Durand stars as "Vasiliy Fet," a muscular and charismatic Ukrainian exterminator.
Fet finds himself trudging through the wilderness of North Dakota, tasked with finding a nuclear bomb to kill the Master. With Quinlan serving as both his half-human teammate and thorn in his side, Fet enlists the help of a tough but beautiful pioneer woman, Charlotte, who can show this city boy a thing or two about survival.