You're the Worst | Stream on Hulu
Terrible People. Perfect for each other.
You're the Worst is a modern look at love and happiness told through the eyes of two people who haven't been very successful with either. It's the story of Gretchen and Jimmy, fear, heartbreak, romance, sex, food, Los Angeles, Sunday Funday, friendship, and the fact that sometimes the worst people make the best partners. An original comedy from writer and executive producer Stephen Falk, You're the Worst puts a dark twist on the romantic comedy genre.
Narcissistic, brash, and stubborn "Jimmy Shive-Overly" (Chris Geere) has inadvertently found himself paired up with cynical, people-pleasing, and self-destructive "Gretchen Cutler" (Aya Cash). After a whirlwind courtship, and a very rough post-cohabitation period of dealing with Gretchen's clinical depression, Jimmy and Gretchen were forced to learn how to manage a relationship in the face of tragedy when Jimmy's father unexpectedly died. Ultimately drawn closer, Jimmy proposed and then suddenly disappeared when confronted with the notion that Gretchen would be his family. After a prolonged period of separation, Jimmy and Gretchen are in it for the long haul now… at least they think they are. Maybe.
Rounding out the cast is Desmin Borges, who plays "Edgar Quintero," Jimmy's once homeless war veteran roommate who, having recently learned to manage his PTSD, is now firmly entrenched in the world of television comedy writing; and Kether Donohue as "Lindsay Jillian," Gretchen's best friend and former partner in crime who, after conquering the corporate world, finds herself yearning for love again.
You're the Worst is produced by FX Productions.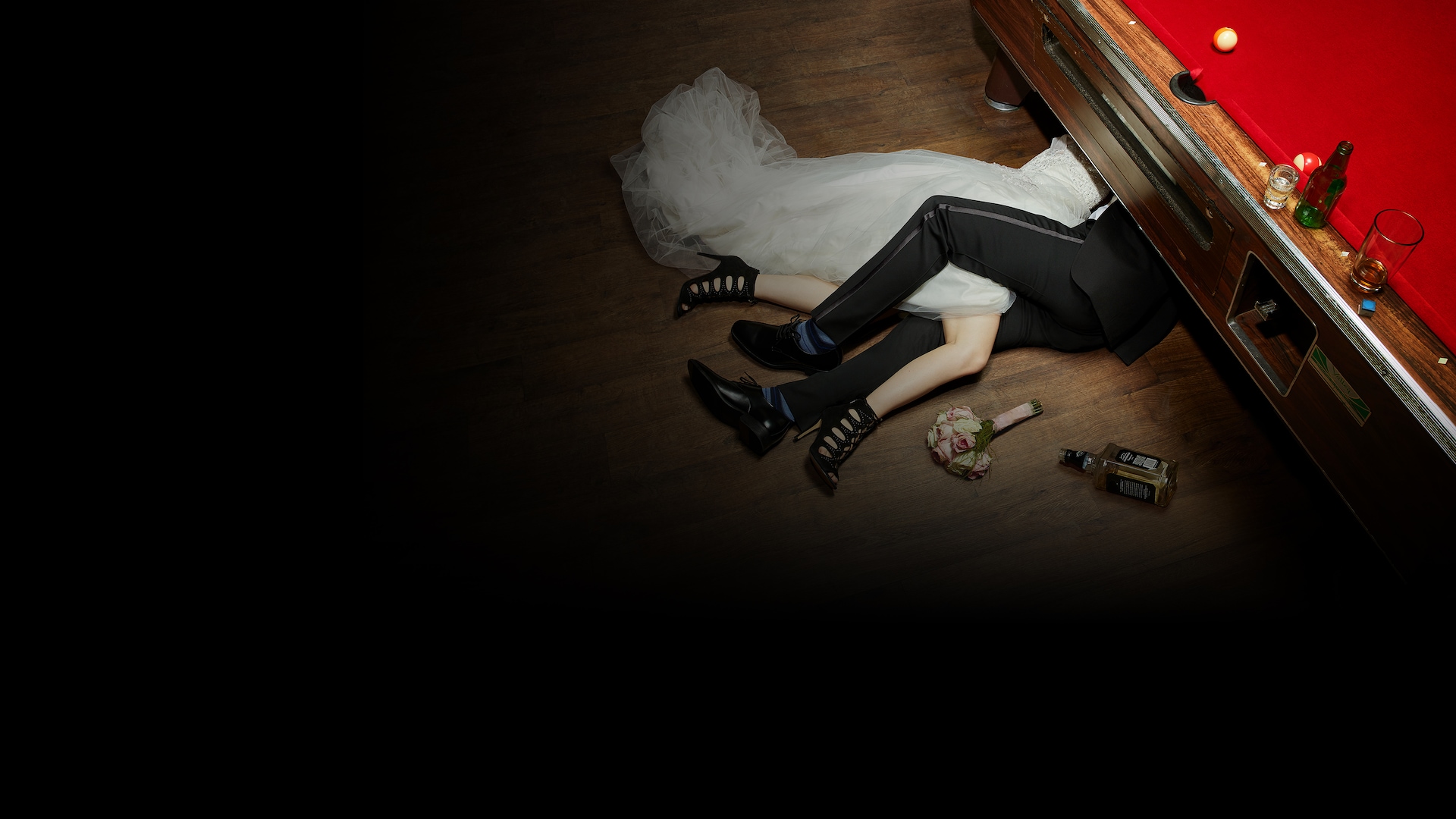 FINAL SEASON
Season 5
FXX's You're the Worst is a modern look at love and happiness through two people who haven't been successful with either.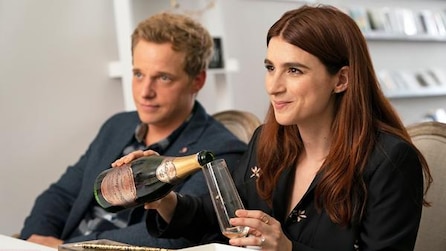 The Intransigence of Love
Jimmy and Gretchen tell the story of their love to a prospective wedding planner.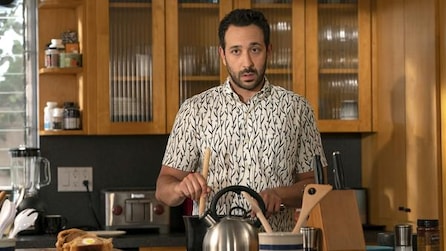 The Pin in My Grenade
Jimmy and Gretchen reveal that they're forgoing a traditional wedding, opting instead for a Courthouse elopement.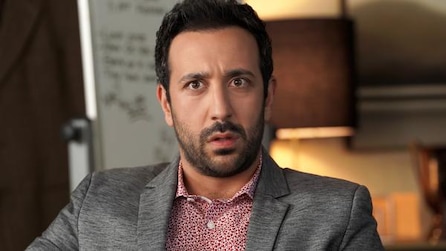 The One Thing We Don't Talk About
Jimmy challenges Gretchen to tackle some of the responsibilities that come with being an adult.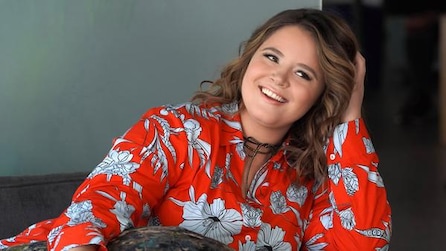 What Money?
Jimmy unexpectedly receives a large advance and must fend off all his "friends" who just want a piece of the pie.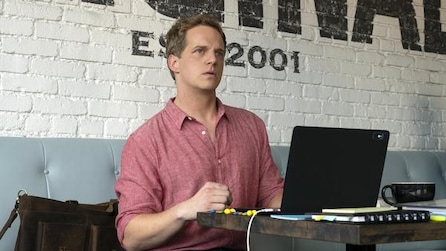 A Very Good Boy
Jimmy attempts to prove that, despite being on the verge of becoming a married man, he has not lost his edge.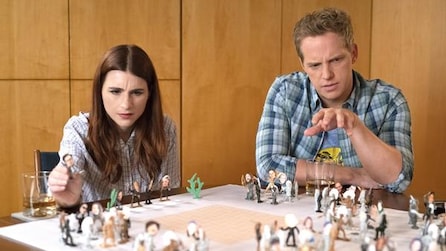 This Brief Fermata
Jimmy "gifts" Gretchen a week of no-strings-attached sex.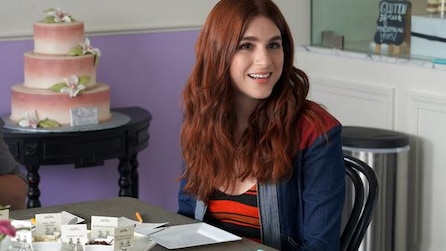 Zero Eggplants
Gretchen and Jimmy make "couple friends."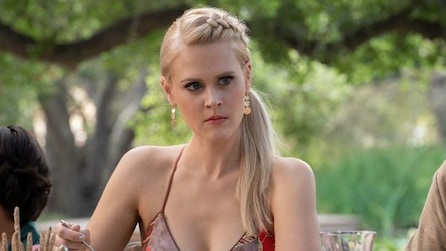 The Pillars of Creation
Paul, Vernon, and Becca air their dirty laundry on a weekend getaway.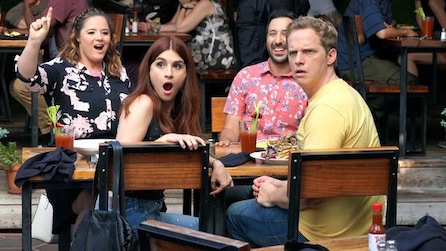 Bachelor/Bachelorette Party Sunday Funday
Edgar and Lindsay plan the most epic Sunday Funday yet.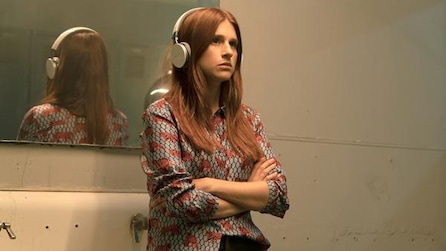 Magical Thinking
Gretchen's anxiety comes to the surface at a major event she's organized for her new client.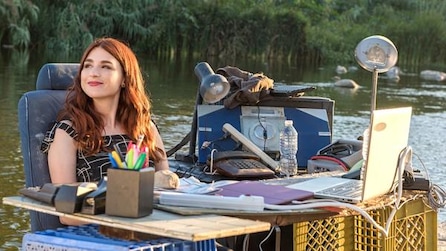 Four Goddamn More Days
Gretchen maintains an elaborate act of deception while Jimmy prepares for the big day.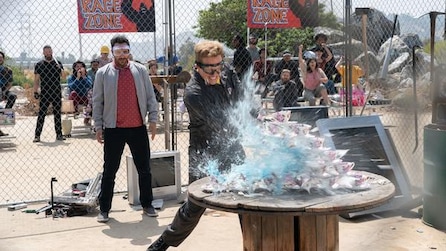 We Were Having Such a Nice Day
The day before the wedding, Gretchen's mom comes to town and Edgar takes Jimmy on an epic best-man date.
Pancakes
On the day of their wedding, Jimmy and Gretchen grapple with the meaning of marriage.