Lucky Yates as Algernop Krieger | Archer on FXX
Lucky
Yates
Algernop Krieger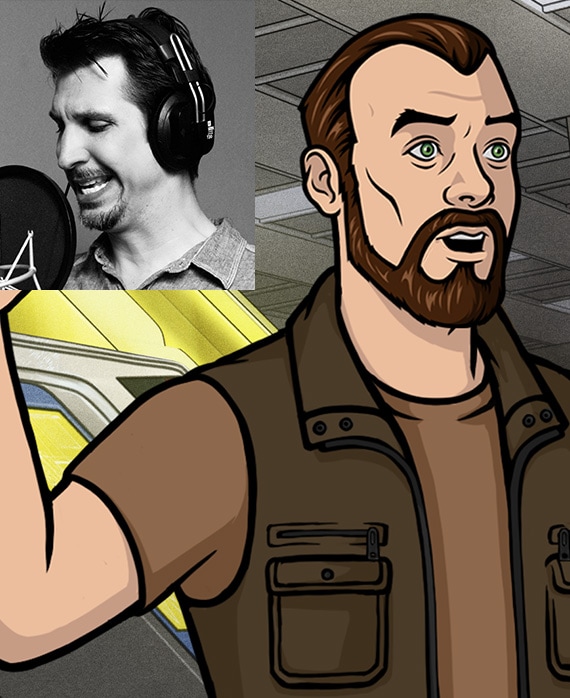 Algernop Krieger, voiced by Lucky Yates, feels that IIA's tech is way behind the times and looks forward to showing them new and exciting experiments and inventions. However, Krieger hopes his REAL experiments will still fly under the radar. You can't have prying eyes seeing your jars and jars of eyes. It's seriously a lot of jars.
Yates (the man, not the monument) is an American actor, comedian, puppeteer, scalawag who grew up in Detroit, Michigan but makes his home in Atlanta, Georgia. He has a college degree in Theatre with an "re," but he's not snooty about it. He spent many years playing many different characters on the Food Network hit show Good Eats, but most people think he just played the "Dungeon Master."
Lucky Yates (the monument, not the man) doesn't exist, but wouldn't it be cool if it did?