E'myri Crutchfield as Ethelrida Smutny | Fargo on FX
E'myri
Crutchfield
Ethelrida Pearl Smutny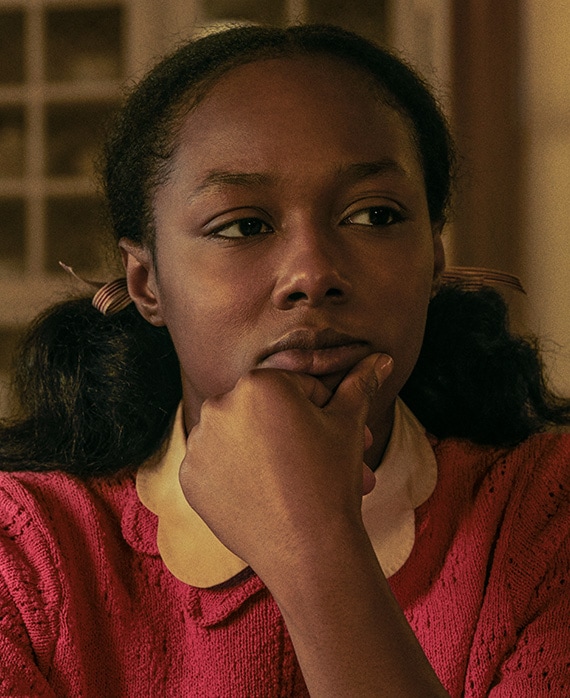 The narrator of our story, 16-year-old "Ethelrida Pearl Smutny," portrayed by E'myri Crutchfield, is innately self-possessed and wise beyond her years. Daughter of a white father and a black mother, Ethelrida is determined to leave her parents' mortuary business behind and improve her lot in life through her education.
Crutchfield is an acclaimed rising star in the entertainment industry. She is best known for her role as a young "Miss Kizzy" in the critically acclaimed 2016 miniseries Roots, which garnered her a 2017 NAACP Image Award nomination.
Crutchfield appeared in the Steven Spielberg-produced series Amazing Stories for Apple TV+ as well as TNT's Tell Me Your Secrets. She also starred as a series regular on the Amazon original series The Kicks and appeared in the film Vacation alongside Ed Helms and Christina Applegate.