Billy Bob Thornton as Lorne Malvo | Fargo Year 1 on FX
Billy Bob
Thornton
Lorne Malvo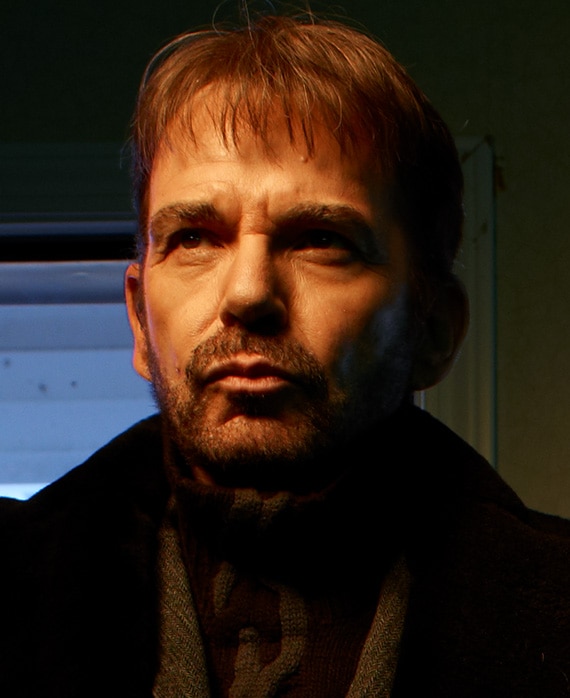 Some might call him a drifter, others a gun for hire, others still a spirit or trickster or devil. Lorne Malvo, portrayed by Billy Bob Thornton, moves from place to place turning people's lives upside down. Sometimes he does it for money, sometimes for fun. He has killed many people, but is not a serial killer. He has stolen sums large and small, but he is not a thief. The fact that there is no crime he won't commit, doesn't mean he's a criminal by any definition you'd understand. The truth is, he is fascinated by the search to find the weakness in everybody that he can exploit, to see what it takes to turn a civilized person into an animal. 
Academy Award® -winning writer, actor, director and musician, Billy Bob Thornton has an extensive and impressive career in motion pictures, television and theater. Charismatic and uniquely talented, Thornton has established himself as one of the most sought after actor / filmmakers of his generation. Currently celebrating a high water mark in his career, Thornton will next be seen in The Judge, Cut Bank and London Fields. 
In 2003, he garnered a Golden Globe® nomination for Best Actor in a Musical or Comedy for his role in the critically acclaimed box-office hit Bad Santa, and in 2004 he received rave reviews for his portrayal of legendary frontiersman "Davy Crockett" in The Alamo. 
Showing the versatility of his acting abilities, Thornton starred in the 2001 caper comedy Bandits, the noir The Man Who Wasn't There for the Coen Brothers and the heart wrenching drama Monster's Ball. Each of the three performances garnered Thornton unprecedented critical acclaim, and resulted in him being named Best Actor of 2001 by the National Board of Review, Golden Globe nominations for Best Actor in a Drama for The Man Who Wasn't There and Best Actor in a Musical or Comedy for Bandits, and an American Film Institute Award nomination for Best Actor for The Man Who Wasn't There. 
Most recently Thornton directed, co-wrote and co-starred in the Jayne Mansfield's Car. He has also been featured in such films as Parkland, the re-make of The Bad News Bears, Friday Night Lights, Indecent Proposal, Tombstone, Levity, Intolerable Cruelty, the blockbuster action-adventure film Armageddon, U-Turn, Primary Colors, Pushing Tin and Love Actually. Additionally, Thornton co-wrote The Gift. 
Thornton's 1996 release of the critically acclaimed and phenomenally popular feature film Sling Blade, which he starred in and directed from an original script he wrote, firmly secured his status as a preeminent filmmaker. For his efforts, he was honored with both an Academy Award for Best Adapted Screenplay and an Academy Award nomination for Best Actor.
Prior to Sling Blade, Thornton already had an extensive motion picture credit list. He wrote and starred in the thrilling character drama One False Move, which brought him immediate critical praise. Thornton's powerful script (co-written with Tom Epperson) was enhanced by his intense performance as a hunted criminal. 
Thornton received an Academy Award nomination and Golden Globe nomination for Best Supporting Actor for his celebrated work in the tightly woven drama A Simple Plan, as well as a Best Supporting Actor award from the Los Angeles Film Critics Association and a Best Supporting Actor nomination from the Screen Actors Guild. 
For his second and third directorial outings, Thornton chose the comedy Daddy And Them, which he again wrote and starred in, and the best-selling Cormac McCarthy novel, the epic All The Pretty Horses. Thornton also directed The King of Luck, a documentary about country music legend and longtime friend Willie Nelson.