Fargo: Year 1 | FX Networks
Small town, huge problems.
An original adaptation of the Academy Award®-winning feature film, Fargo features an all-new "true crime" story and follows a new case and new characters, all entrenched in the trademark humor, murder and "Minnesota nice" that made the film an enduring classic. 
Oscar® winner Billy Bob Thornton stars as "Lorne Malvo," a rootless, manipulative man who meets and forever changes the life of small-town insurance salesman "Lester Nygaard," played by BAFTA Award® winner and Emmy®-nominated Martin Freeman. Colin Hanks plays Duluth Police Deputy "Gus Grimly," a single dad who must choose between his own personal safety and his duty as a policeman. Allison Tolman also stars as "Molly Solverson," an ambitious Bemidji deputy. 
Rounding out Fargo's cast of recurring characters is Emmy winner Bob Odenkirk as "Deputy Bill Oswalt," Golden Globe™ and Emmy-nominated Oliver Platt as "Stavros Milos," Screen Actors Guild Award® winner Kate Walsh as "Gina Hess," Glenn Howerton as "Don Chumph," Joey King as "Greta Grimly," Peter Breitmayer as "Lieutenant Schmidt,"  Tom Musgrave as "Bo Munk," Josh Close as "Chazz Nygaard," Russell Harvard as "Mr. Wrench" and Adam Goldberg as "Mr. Numbers." 
A 10-episode limited series, Fargo is written by Noah Hawley and filmed in Calgary, Alberta. Emmy Award-winning director Adam Bernstein directed the premiere episode. Hawley, Warren Littlefield, Joel & Ethan Coen and Geyer Kosinski serve as executive producers. 
Fargo is produced by FX Productions and MGM Television.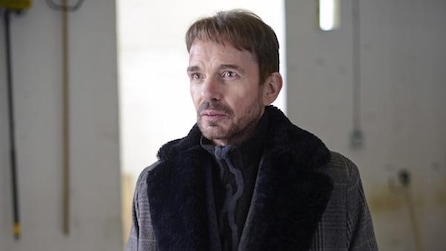 The Crocodile's Dilemma
A rootless, manipulative man meets a small town insurance salesman and sets him on a path of destruction.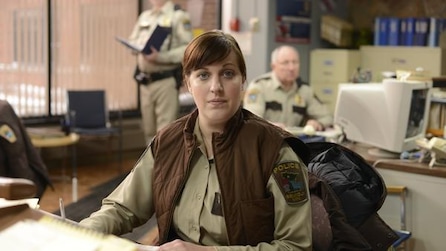 The Rooster Prince
Molly begins to suspect that Lester is involved with the murders, but her new boss points her in a different direction. Meanwhile, Malvo investigates the blackmail plot against a man known as the Supermarket King.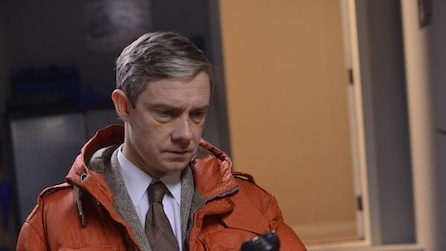 A Muddy Road
Malvo flips the script on the blackmail operation, Molly sets a trap, and Gus debates whether he should come clean. Lester's return to work has complicated repercussions.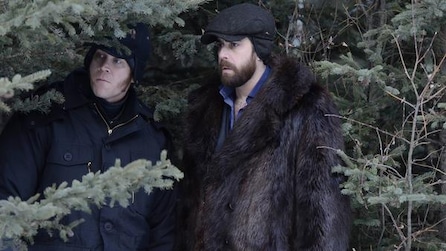 Eating the Blame
When Gus tries to right a wrong, Malvo embraces his alter ego. Lester finds himself in a surprising situation, and Molly uncovers a promising lead.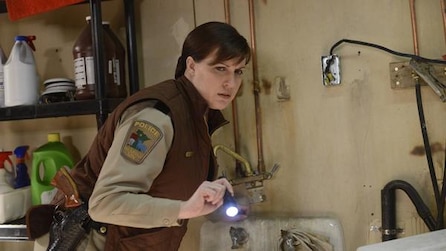 The Six Ungraspables
When Lester has a close call, Molly makes an unorthodox decision. Gus weighs some neighborly advice, and Malvo gets what he wants.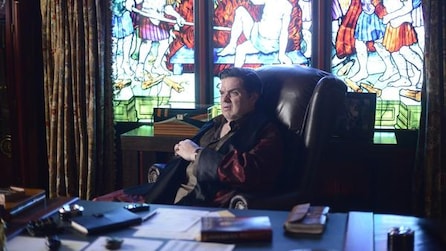 Buridan's Ass
Malvo executes his master plan, while Lester attempts to craft one of his own. Gus and Molly team up in Duluth.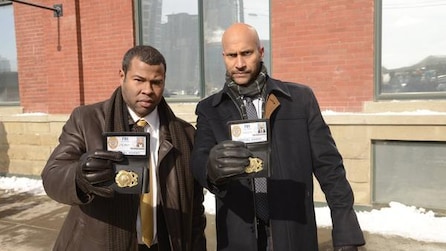 Who Shaves the Barber?
Malvo seeks answers, while Lester finagles a few of his own. Molly and Gus try to get past a setback in the investigation.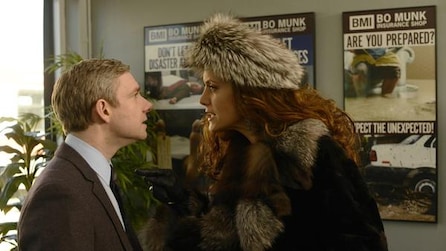 The Heap
Molly faces pressure to close the case, while Lester starts to feel like a new man.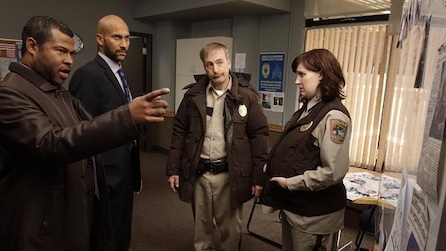 A Fox, a Rabbit and a Cabbage
Lester has an unexpected encounter, Malvo changes course, and a new investigation leads Molly down a familiar path.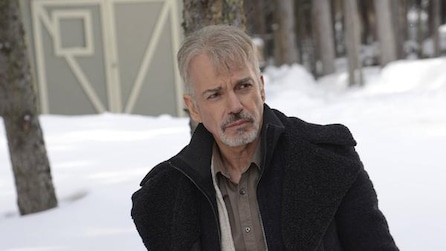 Morton's Fork
Molly takes the lead, while Gus pursues a hunch. Lester manipulates a situation, and Malvo finds a new target.