Mary Elizabeth Winstead as Nikki Swango | Fargo on FX
Mary Elizabeth
Winstead
Nikki Swango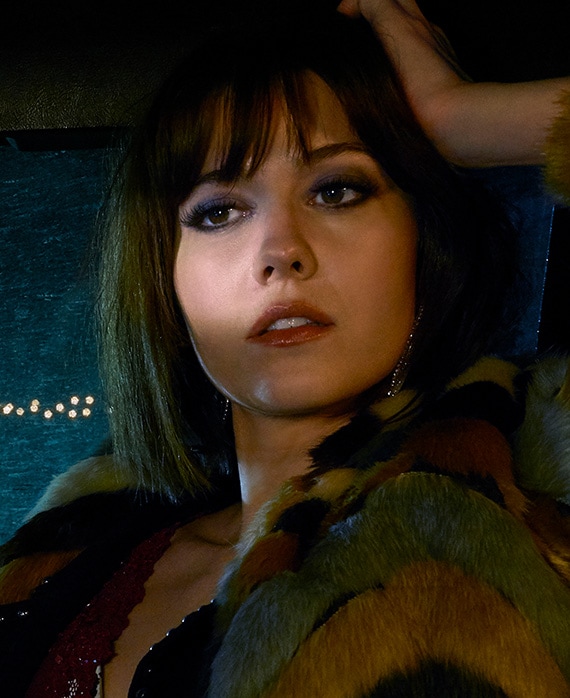 Mary Elizabeth Winstead is "Nikki Swango," a crafty and alluring recent parolee with a passion for competitive bridge playing. She is a woman with a plan, focused on always being at least one move ahead of her opponents.
Winstead is an immensely talented actress with a gift for taking on challenging roles and bringing dynamic characters to life on screen. As she fearlessly evolves her body of work with each new project, Winstead is fast becoming one of today's leading talents across both independent and mainstream film.
Most recently, she was seen as the female lead in the CBS comedic political thriller Braindead, opposite Aaron Tveit. The story follows her character "Laurel," a young fresh-faced Hill staffer who discovers an invasion of aliens who feed on the brains of Congress members. She can also be seen in A24's offbeat dark comedy Swiss Army Man alongside Daniel Radcliffe and Paul Dano. In early 2016, she starred in the lead role in J.J. Abram's psychological thriller 10 Cloverfield Lane, which was nominated for a 2016 Critics' Choice® Award. In addition, she starred in the PBS mini-series Mercy Street, produced by Ridley Scott, alongside Josh Radnor and Gary Cole.
In 2015, she starred in several notable independent features including Riley Stearns' cult-themed drama Faults, which originally premiered at the 2014 South by Southwest Film Festival and Chris Messina's drama Alex of Venice, which premiered the year prior at the 2014 Tribeca Film Festival. Additionally, Winstead starred in the A&E series The Returned, producer Carlton Cuse's riveting drama adapted from the French series of the same name.
In addition to her thriving film career, Winstead teamed up with collaborator Dan the Automator to form the music duo "Got a Girl." The pair released their debut album I Love You But I Must Drive Off This Cliff Now in 2014.
Prior, Winstead starred in Emilio Estevez's drama Bobby alongside William H. Macy, Demi Moore, Elijah Wood, Sharon Stone and Anthony Hopkins. The film received two Golden Globe® nominations in addition to a Screen Actors Guild® nomination for Best Ensemble Cast. She also starred in Quentin Tarantino's cult classic Death Proof opposite Kurt Russell and Rosario Dawson, Universal's The Thing opposite Joel Edgerton, Edgar Wright's comic-to-film adaptation of Scott Pilgrim vs. the World alongside Michael Cera and Anna Kendrick, as well as Timur Bekmambetov's film adaptation of Seth Grahame-Smith's novel Abraham Lincoln: Vampire Hunter. This was followed by a leading performance in James Ponsoldt's critically acclaimed Smashed, which she received a 2013 Indie Spirit Award nomination for Best Female Lead. That same year, she reprised her role as "Lucy Gennaro McClane" in John Moore's action thriller A Good Day to Die Hard and starred in the sleeper hit The Spectacular Now alongside Shailene Woodley and Miles Teller.