Fargo: Year 3 | FX Networks
It's about the money. It always is.
Set in 2010, the third installment of Fargo centers on "Emmit Stussy" and his slightly younger brother "Ray" (Ewan McGregor in dual roles). 
Emmit, the "Parking Lot King of Minnesota," is a handsome, self-made real estate mogul with a perfect family – a real American success story. His slightly younger brother Ray is more of a cautionary tale. Wilted from a lifetime of living in Emmit's shadow, Ray is a balding, pot-bellied parole officer with a huge chip on his shoulder over the hand he's been dealt – and he blames his brother. 
The only bright spot in Ray's life is the love of a not-so-good woman, "Nikki Swango" (Mary Elizabeth Winstead), one of his parolees. Nikki has brains, beauty, and a deep and abiding passion for competitive bridge. She decides to help Ray turn his fortunes around by essentially stealing back his good karma. Unsurprisingly, things quickly get out of hand and petty theft leads to murder. 
When the mayhem crosses county lines, Eden Valley Police Chief "Gloria Burgle" (Carrie Coon), a newly divorced mother, is called upon to investigate. Normally steady and imperturbable, Gloria is shaken when the case takes an unexpectedly personal turn. Meanwhile, Emmit's perfect life is upended when he receives an unwelcome business proposal from a mysterious loner and true capitalist, "V.M. Vargas" (David Thewlis), whose bosses plan to become business partners with "The Parking Lot King," whether Emmit likes it or not.
Emmy® Award winning Executive Producers Noah Hawley (showrunner/writer/director), Joel & Ethan Coen, Warren Littlefield and John Cameron all return for the third installment of the 10-episode limited series. Fargo is produced by MGM Television and FX Productions, with MGM Television serving as the lead studio.
THIRD INSTALLMENT
Explore Episodes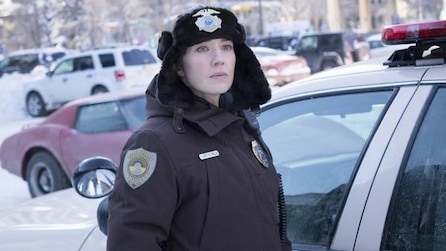 The Law of Vacant Places
A petty sibling rivalry between two brothers escalates and brings chaos to a small Minnesotan community.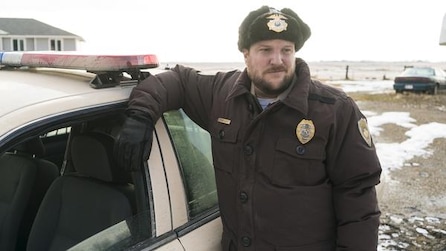 The Principle of Restricted Choice
Gloria deals with the aftermath of a crime, Varga makes a move, and Ray and Nikki move on to Plan B.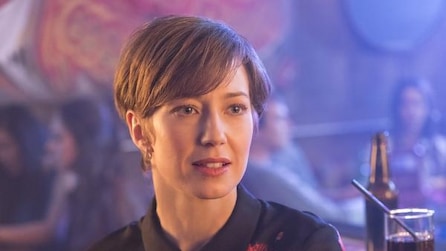 The Law of Non-Contradiction
Gloria revisits her stepfather's past to try and find some answers.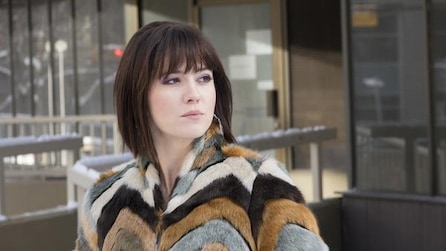 The Narrow Escape Problem
Emmit and Sy try to figure out what they've gotten themselves into, Nikki and Ray track down some collateral, and Gloria learns more about Maurice.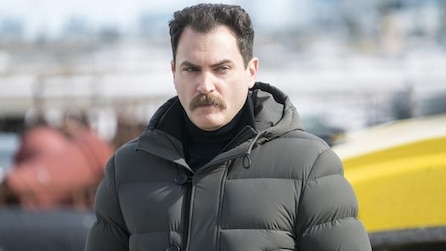 The House of Special Purpose
Nikki and Ray's retaliation has consequences for Emmit. Meanwhile, Gloria and Winnie start connecting the dots.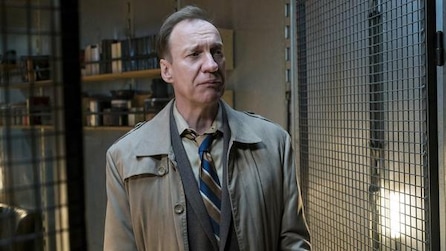 The Lord of No Mercy
Gloria and Winnie get closer to the truth, Emmit tries to make things right, Nikki and Ray prepare for payback and Varga cleans up a mess.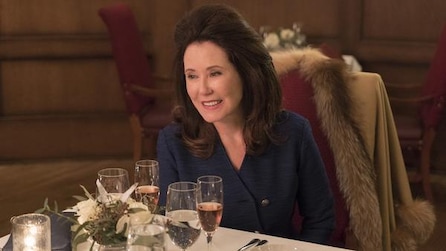 The Law of Inevitability
Gloria tries to work around the system, Nikki finds herself in a familiar place, Varga comes up with an alternative plan and Emmit goes to dinner.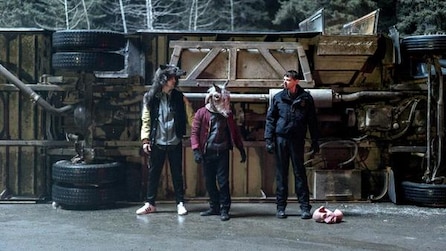 Who Rules the Land of Denial?
Nikki struggles to survive, Emmit gets spooked and Sy joins Varga for tea.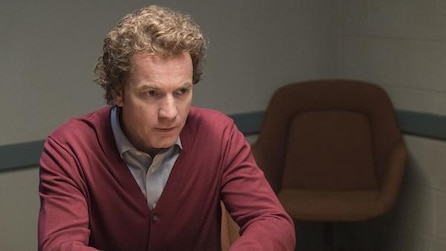 Aporia
Emmit sits down with Gloria, while Nikki negotiates a deal.
Somebody to Love
Gloria follows the money, Nikki plays a game and Emmit learns a lesson about progress from Varga.