Hayley Squires as Sara Gargery in Great Expectations | FX
Hayley
Squires
Sara Gargery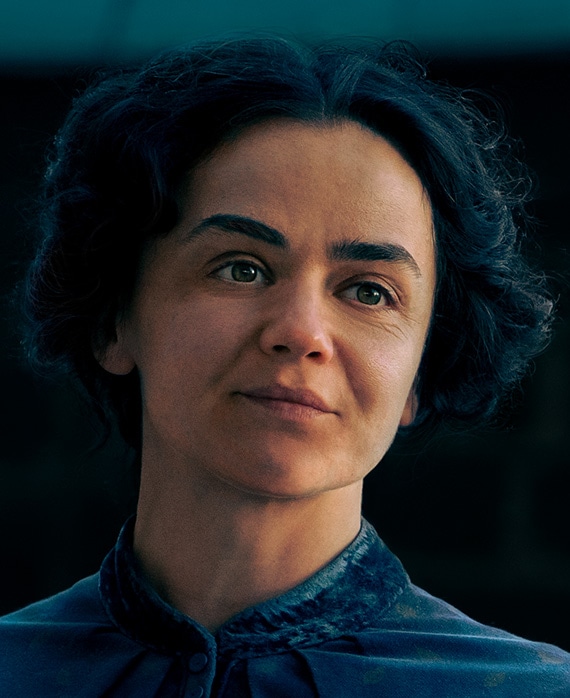 Sara Gargery, portrayed by Hayley Squires, is Pip's stern and overbearing elder sister, well known for bringing up her younger brother by hand. Forced to raise Pip and to marry a 'lowly blacksmith' following the untimely death of her parents, Sara's short temper stems from an obvious distain for her own lot in life. Unable to change her fortune, Sara seeks out other means of making herself feel powerful and in control.
Hayley Squires can recently be seen in her critically acclaimed, BAFTA-winning role as "Jolene" in the four-part series Adult Material. Squires is best known for her BAFTA-nominated turn in the Palme d'Or winning film I, Daniel Blake. She also can recently be seen starring in Ben Wheatley's independent feature Happy New Year, Colin Burstead, as well as Peter Strickland's In Fabric and The Electrical Life of Louis Wain alongside Benedict Cumberbatch and Claire Foy.
Other recent credits include David Hare's miniseries Collateral, Philip K. Dick's Electric Dreams and The Miniaturist. She was most recently seen in Ben Wheatley's horror feature In the Earth and in The Essex Serpent opposite Tom Hiddleston. She will next be seen in Ari Aster's Disappointment Blvd. alongside Joaquin Phoenix.