Owen McDonnell as Joe Gargery in Great Expectations | FX
Owen
McDonnell
Joe Gargery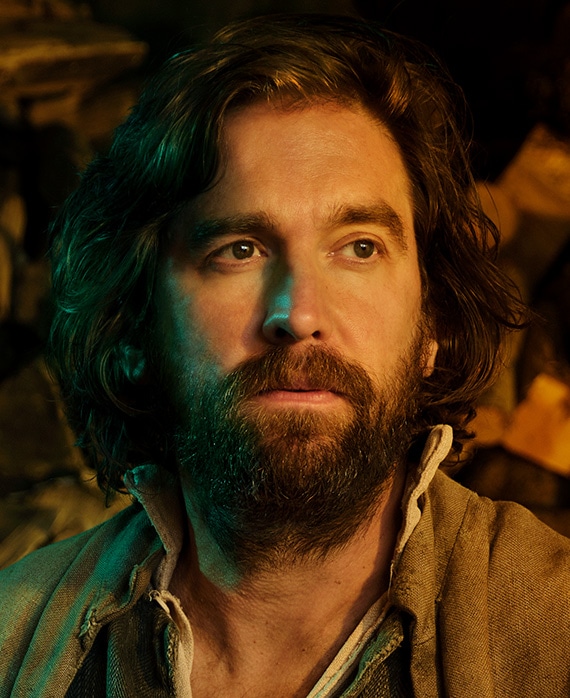 Owen McDonnell portrays Joe Gargery, the village blacksmith, is Pip's sweet-tempered brother-in-law and the most constant and loving presence in Pip's life. Although Joe is often looked down upon as an ignorant and common man, including by Pip, he is content with his lot in life and has a capacity for compassion and forgiveness that far outshines any gentleman in high society.
Owen McDonnell is an Irish actor known for his work across theatre, film and television. He studied at the Central School of Speech and Drama in London.
From 2018 to 2022, McDonnell appeared in the critically acclaimed television series Killing Eve as "Niko Polastri," husband to Sandra Oh's title character. Other television credits include Single-Handed, Three Families, Spooks, Paula, The Holiday and My Mother and Other Strangers. Notable film credits include Love & Gelato, Swung and An Bronntanas. 
McDonnell's stage credits include Manor (National Theatre), The Ferryman (Gielgud Theatre) and numerous productions with the National Theatre of Ireland including A Doll's House, The Plough and the Stars, Observe the Sons of Ulster Marching Towards the Somme and The Burial at Thebes.