Mayans MC | Stream on Hulu
Time to choose between club or family.
Mayans M.C. follows the life of Ezekiel "EZ" Reyes (JD Pardo), president of the Mayans M.C. charter on the Cali/Mexi border. Once a golden boy with the American Dream in his grasp, EZ has now risen to lead his brother Angel (Clayton Cardenas) and the Santo Padre M.C. in a bloody war against their rival Sons of Anarchy. Defending the California territory and patch begins to claim lives within the club and causes strain between EZ and Angel — as one brother devotes himself to the club and the other to family. Felipe (Edward James Olmos) attempts to heal these fractured bonds for the future of the Reyes family. 
JR Bourne, Danny Pino, Carla Baratta, Michael Irby, Emilio Rivera, Sarah Bolger, Frankie Loyal, Joseph Lucero, Vincent Vargas, Gino Vento, Emily Tosta and Vanessa Giselle also star in the gritty motorcycle drama. 
Mayans M.C. was co-created by Kurt Sutter and Elgin James. The series is executive produced by James and Sutter. The 10-episode fifth and final season is produced by 20th Television and FX Productions.
CURRENT SEASON
Season 5
Mayans M.C. follows the life of EZ Reyes, who has risen to lead the Santo Padre M.C. in a bloody war against their rival Sons of Anarchy.
I Hear The Train A-Comin
SONS escalate the war as EZ attempts to reclaim the pipeline. Written and Directed by Elgin James.
Lord Help My Poor Soul
EZ's attempt to reclaim the pipeline brings danger to the club's doorstep. Written by Jenny Lynn, Directed by Brett Dos Santos.
Do you Hear the Rain
Determined to reclaim the pipeline, the M.C. begins a new trade. Written by Vivian Tse, Directed by Danny Pino.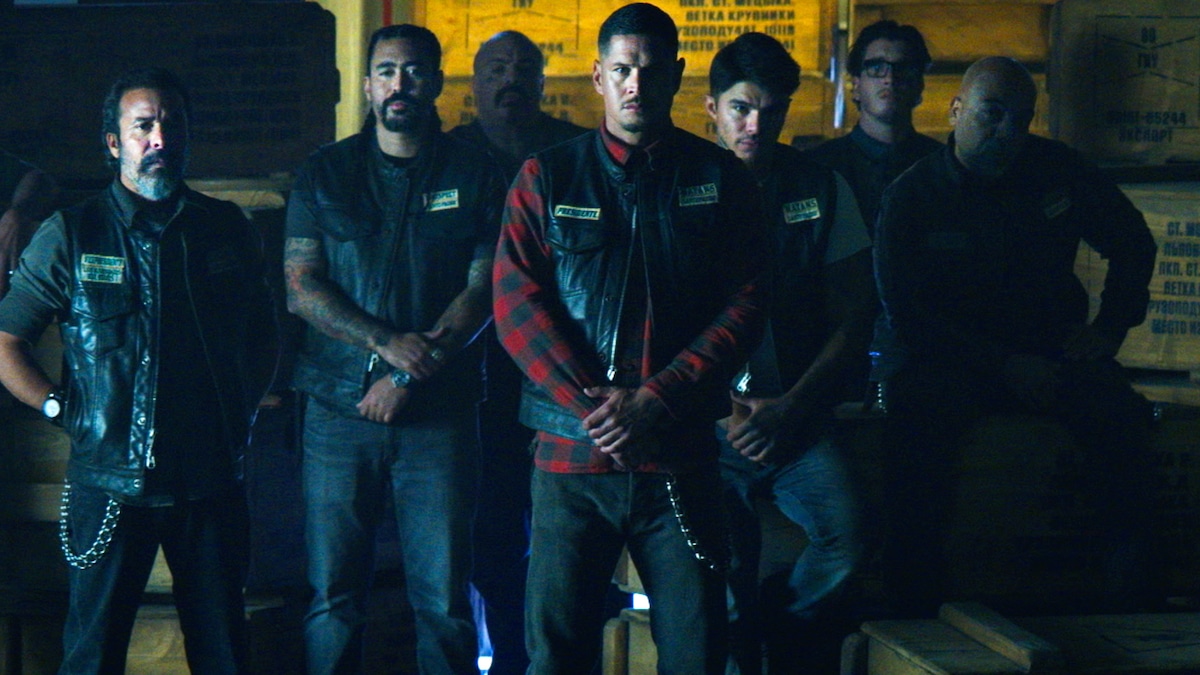 Season 5 Official Trailer
HIGH-RESOLUTION GALLERY
There's nowhere to run.
View the Mayans M.C. Cast Gallery | 14 Images
BONUS CONTENT
Full throttle action.
Video Extra
0:30
Mayans Season 5 Teaser
It all comes down to this. FX's Mayans The Final Season.
Inside Look
2:57
The Mayans Mechanic
Behind every mechanic, a story. Go behind the scenes of Mayans M.C. to meet Nico Cope, Picture Bike Captain.
Inside Look
3:56
Season 5: First Look
Blurb: Rev your engines for the final ride. Get a First Look at the fifth and final season of Mayans premiering May 24.