Mayans MC | Stream on Hulu
Revenge crashes headfirst into loyalty.
Mayans M.C. follows the life of Ezekiel "EZ" Reyes (JD Pardo), a member of the Mayans M.C. charter on the Cali/Mexi border. Once the golden boy with the American Dream in his grasp, EZ, his brother Angel (Clayton Cardenas) and the rest of the Santo Padre M.C. face retaliation from other chapters after a failed attempt to align under one King. Meanwhile, EZ and Angel have grown distant from their father Felipe (Edward James Olmos) after a heart wrenching betrayal.
Danny Pino, Carla Baratta, Michael Irby, Raoul Max Trujillo, Richard Cabral, Emilio Rivera, Sarah Bolger, Frankie Loyal, Joseph Lucero and Vincent Vargas also star in the gritty motorcycle drama.
Mayans M.C. was co-created by Kurt Sutter and Elgin James. The series is executive produced by James, Hilton Smith and Sutter. The 10-episode fourth season is produced by 20th Television and FX Productions.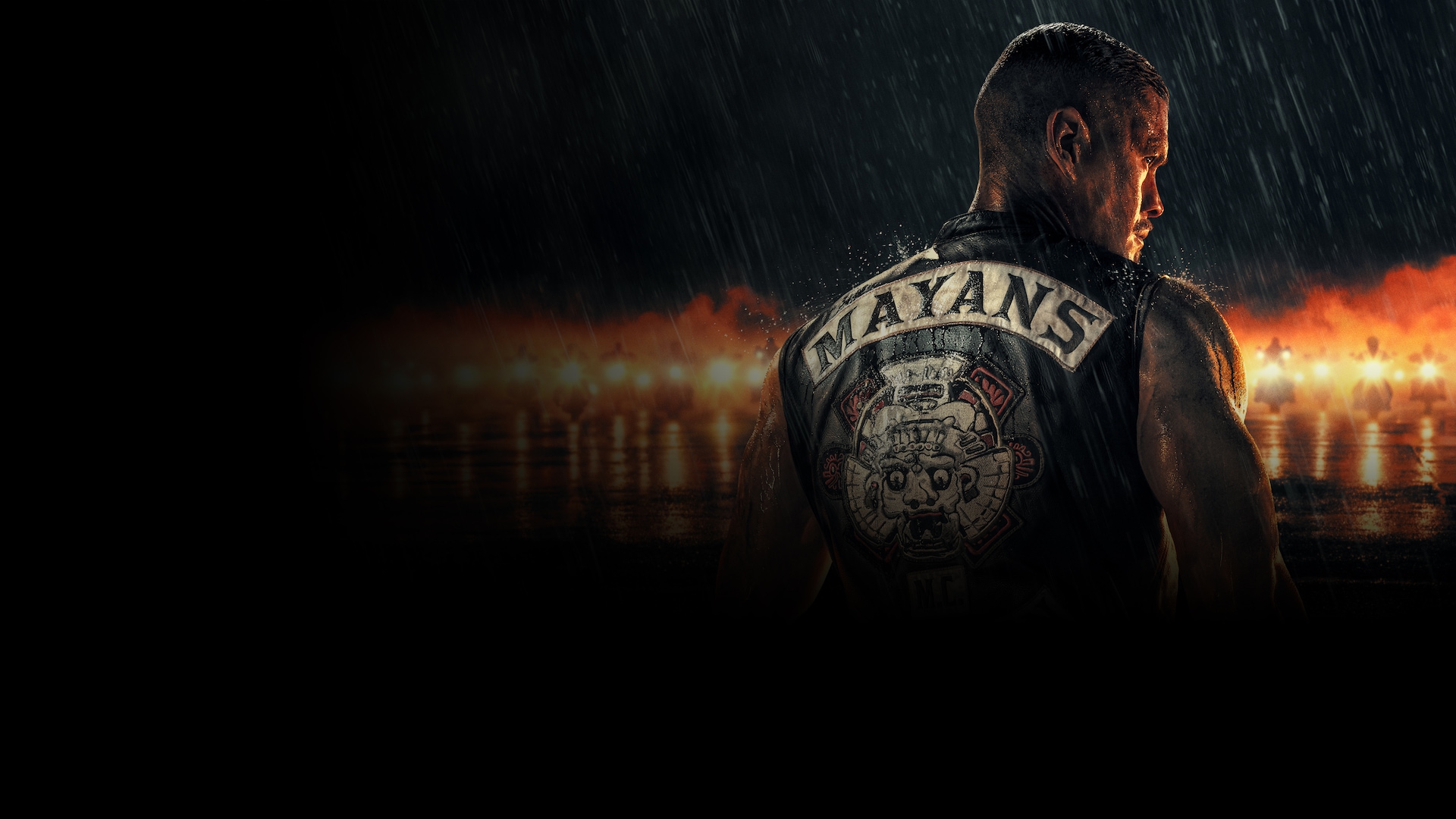 LATEST SEASON
Season 4
Ezekiel "EZ" Reyes is a member of the Mayans M.C. charter who must carve out a new identity in a town where he was once the golden boy with the American Dream within his grasp.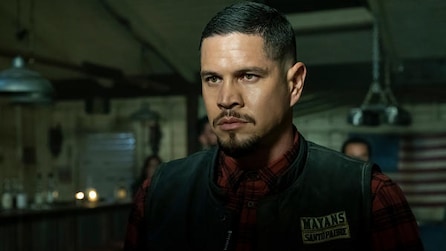 Cleansing Of The Temple
War descends on Santo Padre.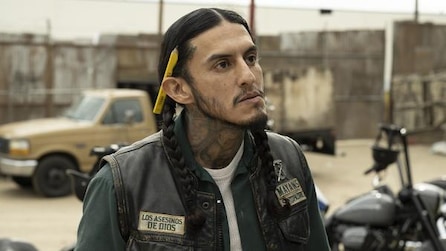 Hymn Among the Ruins
The club navigates a tenuous new world order.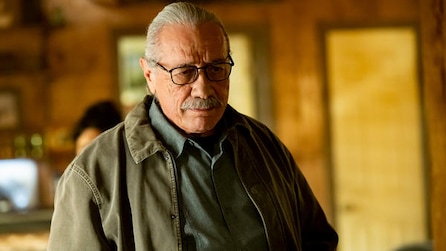 Self Portrait in Blue Bathroom
In order for Santo Padre to get back in the drug trade, EZ must carry out a favor.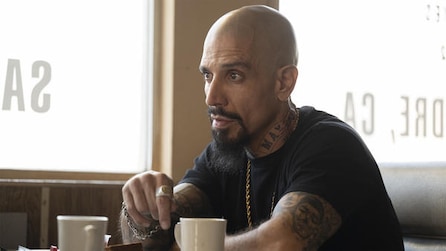 A Crow Flew By
Internal strife bleeds into club business. An old enemy has found sanctuary south of the border.The M.C. scrambles to find a solution to their heroin problem, while EZ digs to discover who betrayed the club.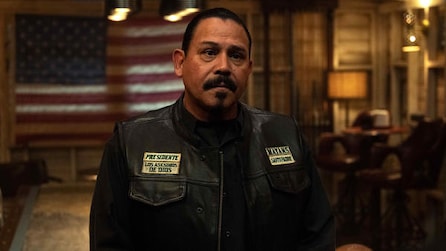 Death of The Virgin
The divided M.C. comes together in honor of their fallen brothers.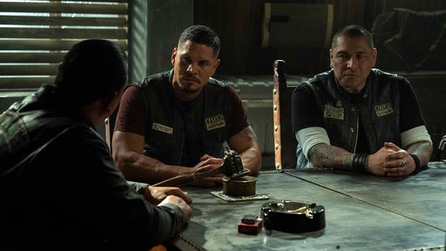 When I Die, I Want Your Hands On My Eyes
In the wake of tragedy, the club demands answers.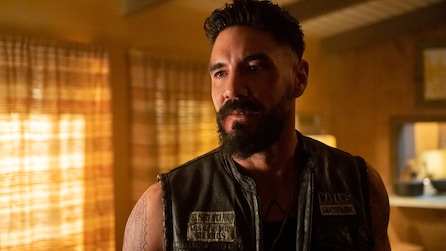 Dialogue with the Mirror
As the M.C. strikes against the Sons, EZ finds himself at an unexpected crossroads.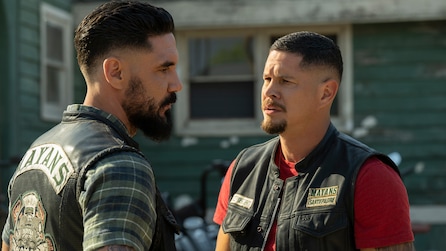 The Righteous Wrath of an Honorable Man
The Mayans bring death to SOA's door step. Written by Debra Moore Muñoz; directed by Danny Pino.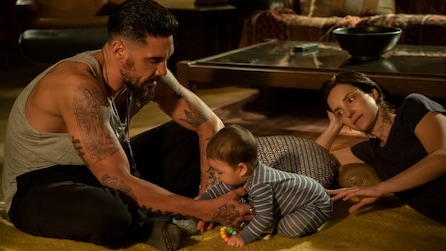 The Calling of Saint Matthew
A proposed alliance promises to return the M.C. to its former glory. Written by Gerald Cuesta & Sara Price; directed by Brett Dos Santos.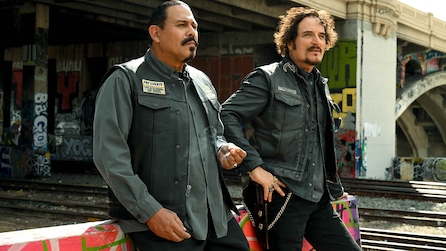 When the Breakdown Hit at Midnight
EZ ties up loose ends as the future of the club hangs in the balance. Alvarez seeks peace with a Redwood Original. Written by Elgin James & Sean Varela; directed by Elgin James.
BONUS CONTENT
Full throttle action.
Inside Look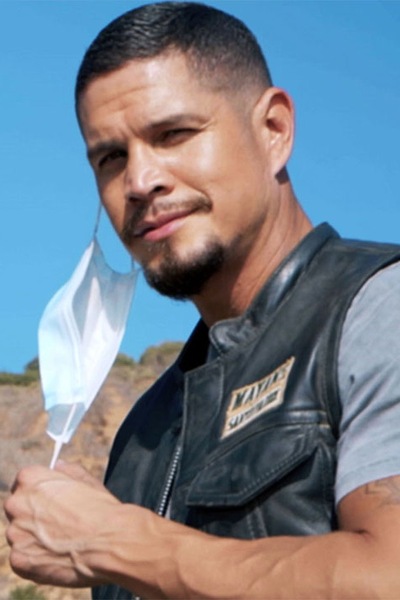 2:42
Filming Through a Pandemic
They worked through it as a family. Get an inside look at how the Mayans M.C. crew handled shooting in a COVID world.
Inside Look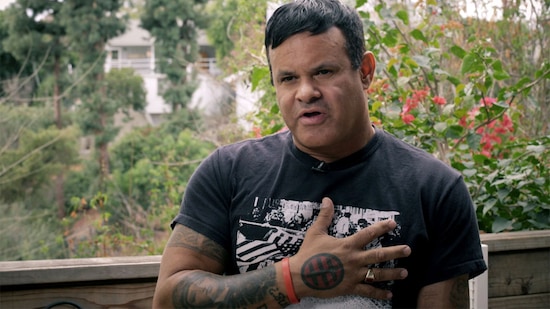 2:39
This is Poetry
It's not TV. It's poetry. Get a First Look at how co-creator Elgin James's experiences bring heart and soul to Mayans M.C.