Richard Cabral as Johnny 'Coco' Cruz | Mayans MC | FX
Richard
Cabral
Johnny "Coco" Cruz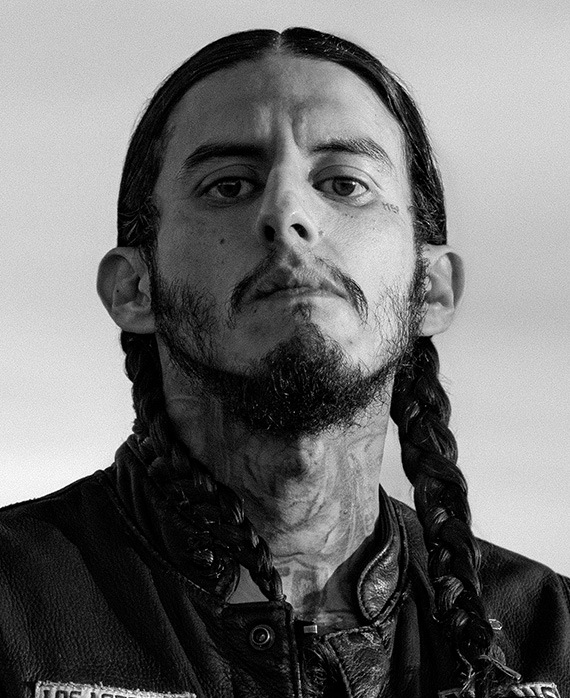 Richard Cabral stars as "Johnny 'Coco' Cruz," a full patch member of Mayans M.C. Santo Padre Charter. Coco's unresolved trauma and strained relationships within the club blind him to his own life slipping through the cracks.
Cabral is best known for his riveting portrayal of "Hector Tonz" in ABC's commercially and critically acclaimed anthology American Crime. He earned an Emmy® nomination for his performance in the series, which was created by Academy Award®-winner John Ridley. His previous television credits include FOX's Lethal Weapon reboot, NBC's Chicago Fire and his first job on TNT's Southland.
Cabral was nominated for a Critics' Choice Award for his portrayal of "Johnny 'Coco' Cruz" in season one of Mayans M.C.
In 2018, Cabral appeared in STX's thriller Peppermint alongside Jennifer Garner and starred with Gabrielle Union in the hit Universal Pictures feature Breaking In. He also produced and starred as the title character in Millennium's Khali the Killer. Other notable film credits include Paramount's horror film Paranormal Activity: The Marked Ones and David Ayer's critically acclaimed drama End of Watch with Jake Gyllenhaal and Michael Peña. He also starred opposite Martha Higareda in the Hulu/Blumhouse feature Culture Shock as part of their Into the Dark anthology series.
Born into a Mexican family involved in gangs since the 1970s, Cabral found himself living a life of incarceration until he met Father Greg of Homeboy Industries, who changed his life by introducing him to art and acting. In addition to acting, poetry and performing his critically acclaimed one-man show Fighting Shadows, Cabral spends his free time doing charity work with Homeboy Industries and giving motivational speeches at juvenile detention centers and high schools around the country.