D.V. DeVincentis | Executive Producer & Writer | American Crime Story on FX
D.V.
DeVincentis
Executive Producer / Writer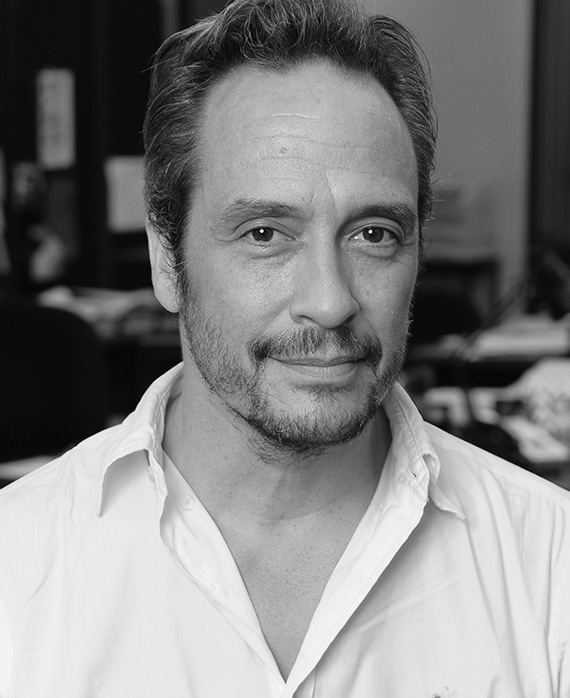 Born in Europe and raised in Evanston, Illinois, D.V. DeVincentis began his creative life at an early age in the Chicago theater. After studying literature and filmmaking at Columbia College and New York University he moved to Los Angeles, from where he has written and produced film scripts in collaboration with others and alone, including High Fidelity (Writers Guild of America and BAFTA nominations), Grosse Pointe Blank, Lay the Favorite, and S.O.S., among others.
Among a number of current film projects in various stages, DeVincentis is writing the supernatural suspense comedy Haunted Mansion for director Guillermo Del Toro and actor Ryan Gosling, and an adaptation of the '70's cult television classic, The Night Stalker, for Johnny Depp (actor, producer) and Edgar Wright (director).