American Horror Story: Asylum | FX Networks
Let go of your sanity.
Set in 1964, American Horror Story: Asylum takes us into a Church-run haven for the criminally insane. Ruled with an iron fist by Sister Jude (Jessica Lange), danger lurks around every corner inside this locked down facility. From Nazis and serial killers to mutants and aliens – no one is safe inside these walls. 
Starring Jessica Lange as "Sister Jude", Sarah Paulson as "Lana Winters", James Cromwell as "Dr. Arthur Arden," Evan Peters as "Kit Walker," Lily Rabe as "Sister Mary Eunice," Lizzie Brocheré as "Grace," Zachary Quinto as "Dr. Oliver Thredson," and Joseph Fiennes as "Monsignor Timothy Howard." 
Guest stars for the miniseries include Frances Conroy, Chloë Sevigny, Adam Levine and Mark Consuelos.   
The pilot episode of American Horror Story, shot in Los Angeles, was written by Ryan Murphy and Brad Falchuk, and it was directed by Murphy. In addition to Murphy and Falchuk, Dante Di Loreto will also serve as Executive Producer of the series. American Horror Story is produced by Twentieth Century Fox Television. 
SECOND INSTALLMENT
Explore Episodes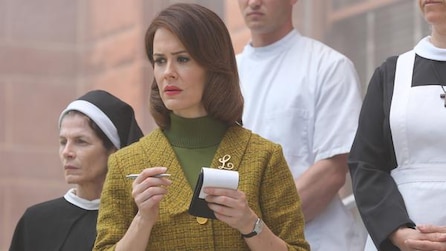 Welcome to Briarcliff
Welcome To Briarcliff Manor, a notorious insane asylum home to the deranged serial killer, Bloody Face. Lurking in the shadows of this "sanctuary of healing" are terrifying evils that blur the boundaries between reality and insanity.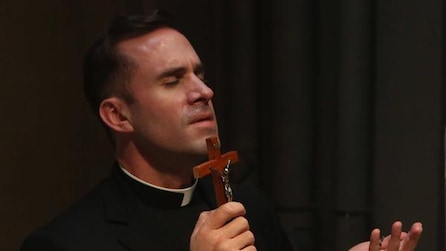 Tricks and Treats
An Exorcist is summoned to Briarcliff to help save a troubled farm boy. Sister Jude's darkest secret is revealed.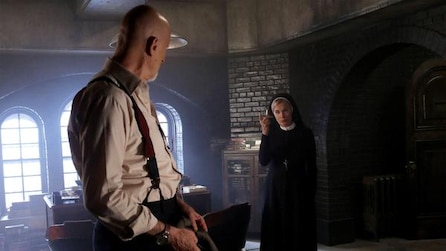 Nor'easter
A violent storm hits Briarcliff, allowing a group of patients to plan a daring escape. Sister Jude is haunted by her past.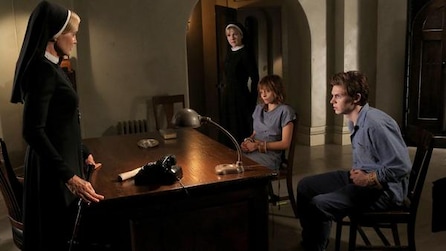 I Am Anne Frank (Part 1)
A new patient claiming to be Anne Frank exposes Arden's past. Kit learns why Grace was admitted to Briarcliff.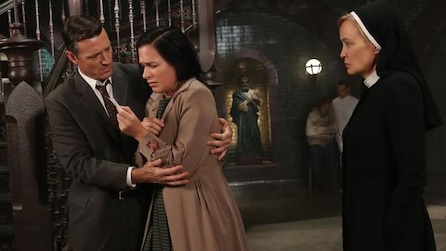 I Am Anne Frank (Part 2)
Sister Jude employs a renowned Nazi Hunter to gather evidence against Arden. Kit makes a surprising confession. Bloody Face is unmasked.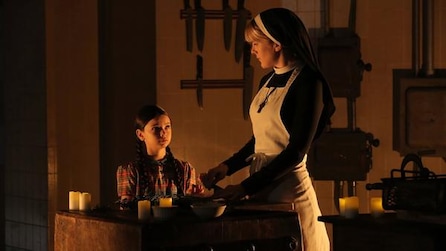 The Origins of Monstrosity
A mysterious little girl is abandoned at Briarcliff. The Monsignor makes a Faustian pact with Dr. Arden. The origin of Bloody Face is revealed.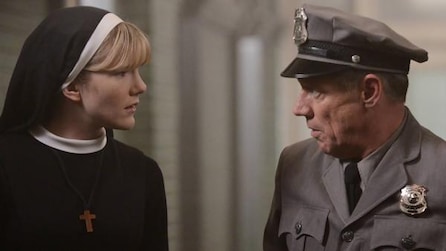 Dark Cousin
Sister Mary Eunice is terrified to discover a dark angel has descended on Briarcliff. Kit makes a bold move to be reunited with Grace.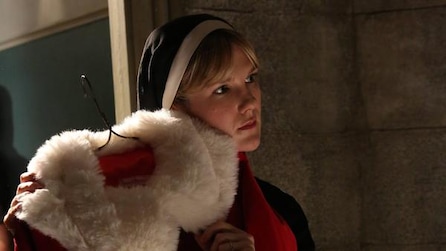 Unholy Night
A murderous Santa wreaks havoc on Briarcliff. Sister Jude faces off with the Devil. Arden has a shocking encounter in the Death Chute. Written by James Wong; directed by Michael Lehmann.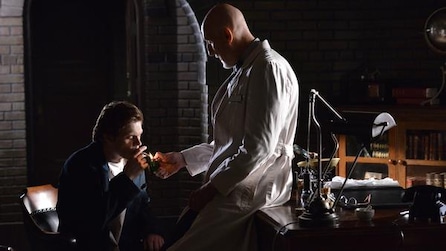 The Coat Hanger
The Monsignor takes an unlikely convert under his wing. Lana secures a new piece of evidence that can exonerate Kit. Dr. Arden witnesses a miraculous return.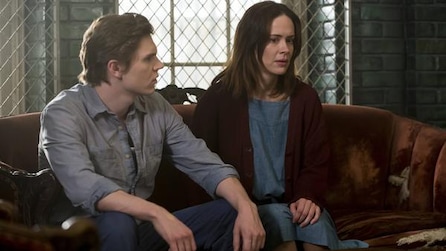 The Name Game
The Monsignor confronts the Devil. Dr. Arden's experiments reach a shocking conclusion. Dr. Thredson facilitates a surprising reunion for Kit.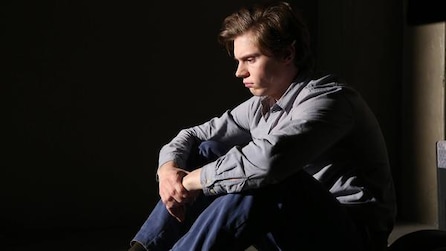 Spilt Milk
Grace brings Kit devastating news about the aliens' experiments on Alma. Dr. Thredson receives an unexpected visitor. The Monsignor goes to extreme lengths to silence Jude.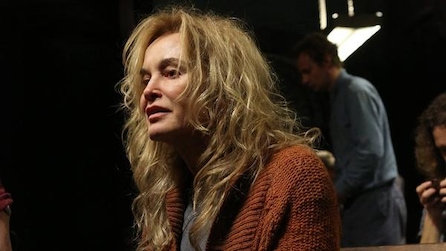 Continuum
A deadly new inmate threatens Sister Jude's chance of release from Briarcliff. Grace's obsession with the aliens turns violent.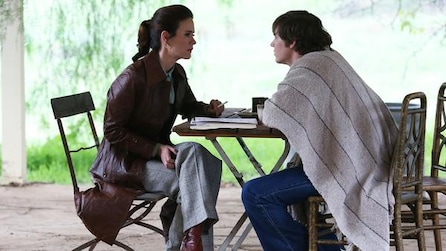 Madness Ends
Johnny sets out to complete his father's work. Lana leads the charge to finally shut down Briarcliff.