American Horror Story: Roanoke | FX Networks
Something evil walks at night.
American Horror Story: Roanoke is the sixth installment of the Emmy® and Golden Globe® winning franchise. 
After a brutal assault, Shelby and Matt Miller move from Los Angeles to a farmstead in rural North Carolina. However, strange and paranormal events start to haunt them and Matt's sister, Lee Harris. The terrifying experiences are captured in a paranormal documentary titled My Roanoke Nightmare.
Discovered footage, titled Return to Roanoke, shows the production and aftermath of the crew after the reenactors and their real life counterparts are placed in the Roanoke house for three days during the Blood Moon. The lives of the cast and crew are put in danger as they face the true horrors of Roanoke. 
Filming for Roanoke was based in Santa Clarita. American Horror Story is written by Ryan Murphy and Brad Falchuk. American Horror Story is produced by Twentieth Century Fox Television. 
SIXTH INSTALLMENT
Explore Episodes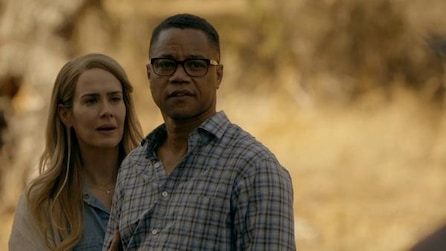 Chapter 1
After being violently attacked in Los Angeles, Matt and Shelby Miller relocate to a secluded, old house in rural North Carolina and begin experiencing unexplainable, supernatural events.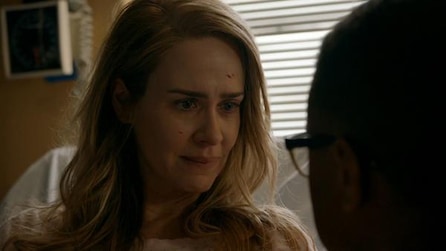 Chapter 2
Matt's sister, Lee, brings her young daughter Flora to visit the house. Matt and Shelby discover a root cellar that may contain answers to the mysteries of the house.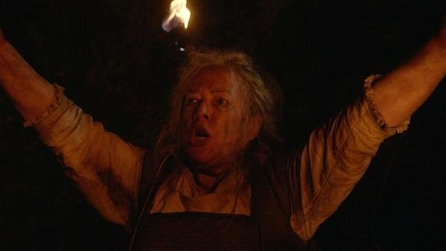 Chapter 3
The search for Flora leads to disturbing secrets in the woods. A strange medium may be the family's last chance to find her.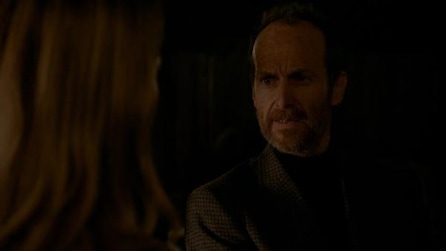 Chapter 4
Cricket learns the source of the settlers' power. An ancient evil threatens the Miller's lives.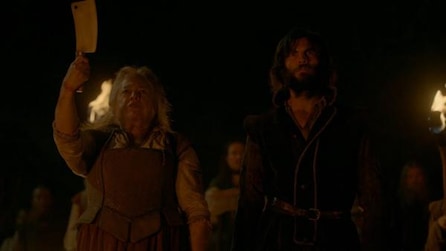 Chapter 5
The dark origins of the house are brought to light. Shelby and Matt have a terrifying run in with the Polks.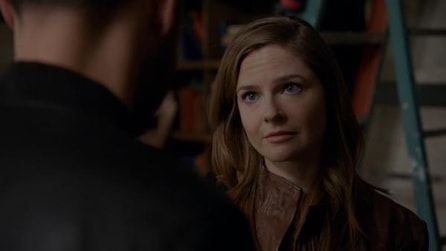 Chapter 6
"My Roanoke Nightmare" producer Sidney Aaron James invites Matt, Shelby, Lee and the original cast members back to the house during the Blood Moon to shoot a follow-up season titled "Return to Roanoke: Three Days in Hell."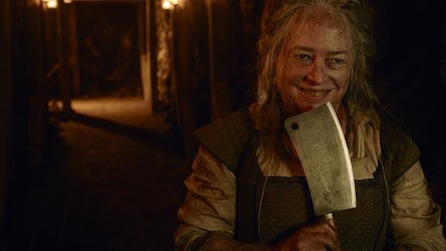 Chapter 7
Agnes makes a last-ditch effort to be a part of the show. Shelby discovers the dark motives behind Matt's return to the house. The women's search for help leads them deep into the woods.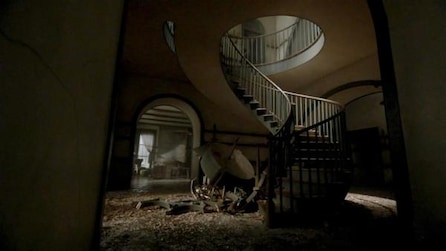 Chapter 8
The Polk family holds Lee, Monet and Audrey captive. Shelby and Dominic plan their escape from the house.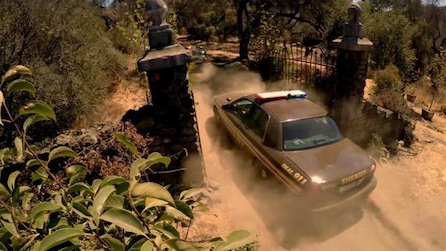 Chapter 9
Audrey and Lee hatch a plan to rescue Monet from the Polk compound. A group of hikers explore the woods in search of the infamous Roanoke house.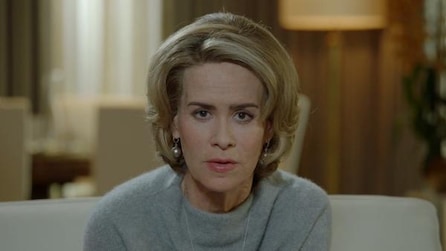 Chapter 10
The FX limited series, American Horror Story, returns for a sixth installment.