Emilio Rivera as Marcus Alvarez | Mayans MC | FX
Emilio
Rivera
Marcus Alvarez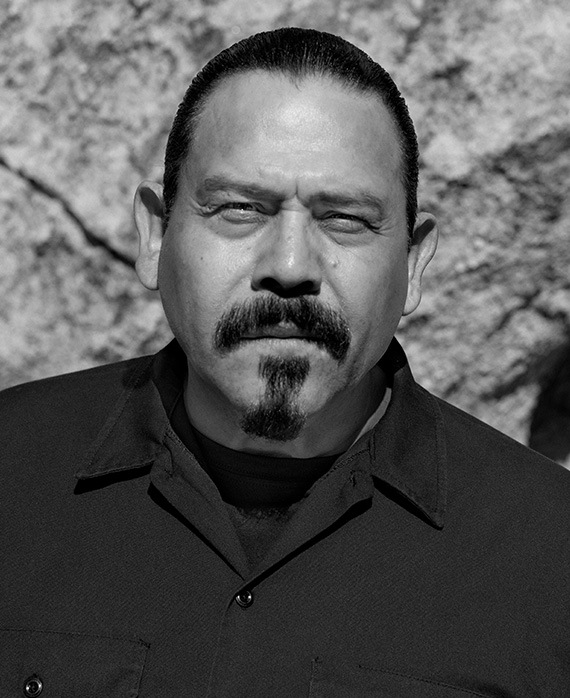 Emilio Rivera guest stars as "Marcus Alvarez," the once-President of Mayans M.C. who left the M.C. world to run Miguel Galindo's criminal empire. After leaving Galindo and choosing life as a Mayan, Alvarez finds his club in turmoil. Caught between the Mayan inter-chapter battle for power, Alvarez may be the club's last hope for peace.
Rivera grew up in an impoverished neighborhood and took to wild and reckless behavior in his teen and young adult years. He turned his life around when he found his love for the stage and started honing his craft and improv skills on comedy club stages, however, he found discipline and true passion through the art of acting.
A few of his most notable films include Traffic, Street Kings, Collateral starring opposite Jamie Foxx and Tom Cruise, A Man Apart starring opposite Vin Diesel and Nick Lyon's Bullet opposite Danny Trejo. He also starred in Venom with Tom Hardy, Don't Worry, He Won't Get Far on Foot starring Joaquin Phoenix and Rooney Mara, and in Rob Zombie's 3 from Hell. Rivera recently wrapped Flamin' Hot, the story of how Flamin' Hot Cheetos became a global phenomenon, starring Tony Shalhoub and directed by Eva Longoria.
In television, Rivera is best known for playing the starring role of "Marcus Alvarez" on FX's smash hit series Sons of Anarchy and reprised the role as a series regular for its spin-off, Mayans M.C., which is currently in its fourth season.
His recurring roles include Amazon's Hand of God, SyFy's zombie apocalypse series Z Nation, where he plays "Hector 'Escorpion' Alvarez," FOX's Gang Related and SHOWTIME's Weeds. Most recently, he recurred on the hit Netflix series On My Block and BET's The Family Business. In addition, Rivera has begun developing one of his own feature film projects.