Vincent "Rocco" Vargas as "Gilberto 'Gilly' Lopez" | Mayans MC on FX
Vincent "Rocco"
Vargas
Gilberto "Gilly" Lopez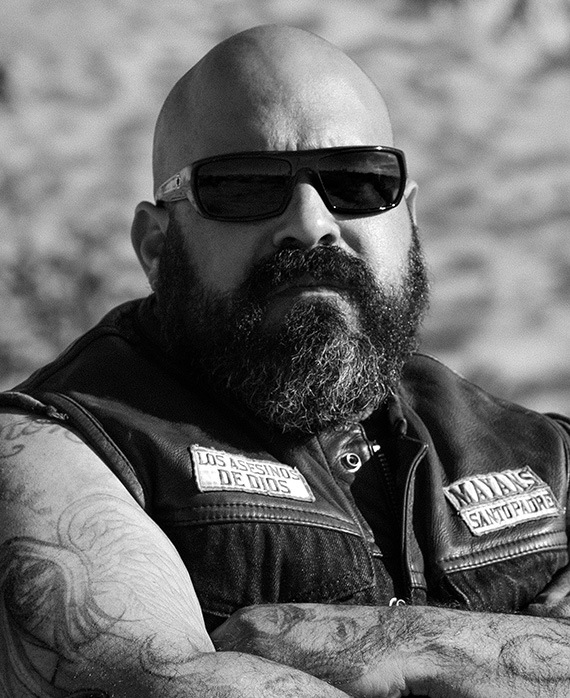 Vincent "Rocco" Vargas portrays "Gilberto 'Gilly' Lopez." Frustrated by the consequences of leaving the M.C. in its most dire time to help Coco, Gilly reconnects with old veteran buddies, stirring awake a dormant darkness he tucked away long ago.
Vargas is an entrepreneur, actor, writer and producer who was born and raised in the San Fernando Valley of Los Angeles, California. After several years of playing college baseball, Vargas enlisted in the United States Army and went on to serve three combat deployments with the 2nd Battalion of the elite 75th Ranger Regiment. After four years of active duty, Vargas joined the U.S. Army Reserves and continued his service to his country. In 2009, he became a Federal Agent with the Department of Homeland Security and was a medic with the Special Operations Group.
Vargas continues to be a public figure and motivational speaker in the military veteran space.