Dyllón Burnside as Ricky Evangelista in POSE on FX
Dyllón
Burnside
Ricky Evangelista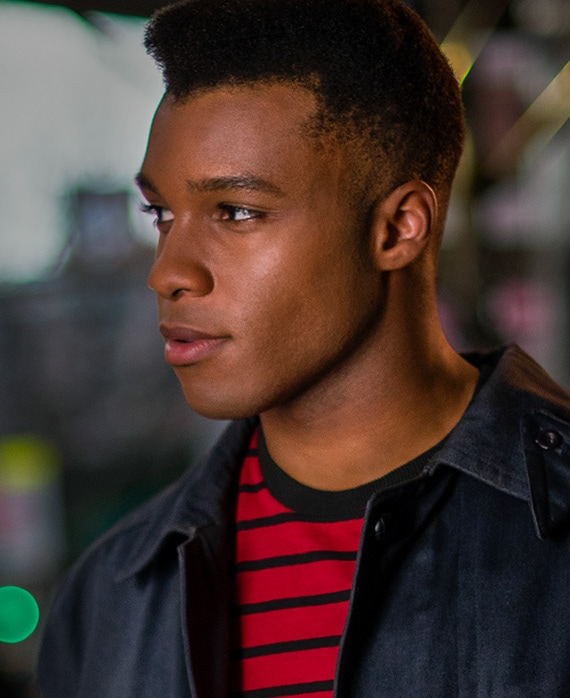 After touring with several pop stars, "Ricky Evangelista," portrayed by Dyllón Burnside, is finally grounded at home with Pray Tell. But playing the role of caretaker to an unstable partner leaves Ricky feeling unappreciated and pondering what his future should be.
A multi hyphenate performer, creator and recording artist, Burnside has appeared in notable stage, television and film projects with some of the best in the business.
Burnside first captivated audiences with his Broadway debut, starring as "Anthony" in 2014's Holler if Ya Hear Me, a hip-hop musical inspired by the music and lyrics of Tupac Shakur. He also appeared as a "Lost Boy" in NBC's Peter Pan Live! and in HBO's critically acclaimed series High Maintenance, all while completing his final year at the prestigious Collaborative Arts Project 21 (CAP21) Conservatory for musical theater and The New School, where he earned a bachelor's degree in Media Studies and Writing.
Additionally, the artist hosted the PBS special Prideland that aired in summer 2020. In the hour-long special, Burnside traveled through the American South to uncover LGBTQ stories.
The Pensacola, Florida native began performing professionally at the age of 12 as a member of the hip-hop/R&B boy band 3D, which afforded him the opportunity to tour the country performing original music alongside artists like Stevie Wonder and Rihanna in such venues as Madison Square Garden and the Nokia Theater. Burnside is currently working on a solo project and will have new music out in the coming months.
In addition to his performance work, Burnside is also passionate about producing quality arts content that promotes social change. His work as a producer includes film, theatrical and musical events that serve and/or shed light on marginalized communities. He has also taught performing arts workshops and spoken at schools across the country about the importance of arts education as a means of personal empowerment and self-expression.