Indya Moore as Angel Evangelista in POSE on FX
Indya
Moore
Angel Evangelista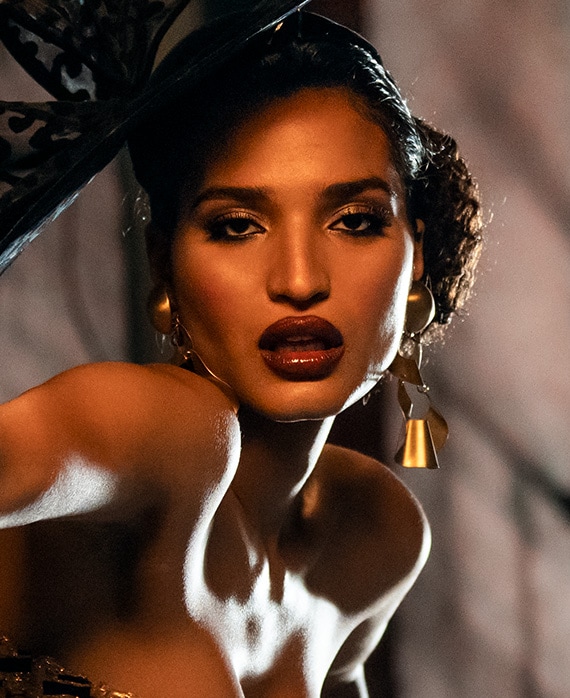 Indya Moore plays "Angel Evangelista," a Puerto Rican streetwalker. The trailblazing model may have left the piers behind but she still wrestles with inner demons and survivor's guilt as she builds a life and legacy with her fiancée and manager, Papi.
Moore is a celebrated actor, writer, model and social activist. Born and raised in the Bronx, Moore has appeared on the cover of such publications as Vogue Spain, Another, L'Officiel and Vogue Italy, as well as in collaborations with such designers as Ralph Lauren, Louis Vuitton and Calvin Klein. Moore was selected by TIME for its "100 Most Influential People of 2019" list and also made history as the first trans person to be on the cover of ELLE. Additionally, Moore has appeared on The Hollywood Reporter's "Next Gen 2019" list as well as Forbes' "30 Under 30."
Throughout 2020, Moore immersed themselves in charitable work, raising and redistributing money for marginalized communities during the COVID-19 pandemic. This past holiday season, Moore created a campaign entitled "Trans Santa" with Kyle Laskey and Chase Strangio to support and gift in-need trans youth. Additionally, Moore teamed up with Jane Fonda for her fireside chat initiative and interviewed her for Interview Magazine. Their activism caught the eye of designer Tommy Hilfiger, who invited Moore to participate in his Spring 2021 campaign. Recently, Moore also shot a Yves Saint Laurent short film alongside Julianne Moore and Chloë Sevigny.
On screen, Moore was recently seen in Netflix's A Babysitters Guide to Monster Hunting and will next star in Sony's Escape Room 2, a follow up to the successful first installment, which is scheduled to release in early 2022. In 2019, Moore appeared in Universal Pictures' Queen & Slim. Directed by Melina Matsoukas and written by Lena Waithe, the film also starred Daniel Kaluuya, Jodie Turner-Smith and Chloë Sevigny.
In 2018, Moore appeared in the critically acclaimed feature film Saturday Church, which debuted at the Tribeca Film Festival and was distributed by Samuel Goldwyn Films.